Shib Army Hopeful That Binance's Tweet Is About Listing BONE On The Exchange
KEY POINTS
Six months ago, a petition for Binance to list BONE on its platform was made on Change.org
BONE was launched as a Shiba Inu governance token in July 2021
BONE was trading down at 4.36% at $0.6963 as of 4:49 a.m. ET Monday
Binance's recent tweet has hyped the Shiba Inu community, more popularly known as the Shib Army, as it triggered speculations that the exchange could be hinting at listing the Shiba Inu governance token BONE.
Launched in July last year, the Shib Army is currently promoting BONE, aggressively campaigning that centralized crypto exchange platforms would list the token on their respective platforms. While BONE has been listed on several CEXs, being listed on the world's largest crypto exchange by trading volume would mean wider access for those who want to purchase it.
Binance, despite the repeated request from the Shiba Inu community, has not yet listed BONE in its exchange, but its recent tweet further fanned speculations that it might be hinting at making the Shiba Inu governance token available on its platform.
Binance shared a brief video over the weekend promoting its Binance Card. The brief 9-second video asks, "what can I do with my Binance Card?" with the video showing a dog licking at the card. Then the dog seemingly asks for "bones," with the video showing a hand giving the furball a bone treat.
There is nothing in the video that explicitly mentions Shiba Inu's BONE, but the Shib Army is hopeful anyway. A Twitter user who goes by the handle @irongod72 tweeted, "#Shibarium is on the way and its gas fee token #BONE will be the ruler! As @binance is giving the signals for listing! That means other big exchanges will follow! A huge hype is loading!"
Another Twitter user who goes by the name @cryptovilian asked, "Is @cz_binance going to list $bone? #shib #shibarmy #bone 👇🏻 I'll buy all the $bone with my @binance card." One Twitter user who goes by the handle @meshari79441510 tweeted, "A summary of the #binance add [which] hinting [of] at [the] #BONE listing" along with the screenshots of the Binance video.
A former Shiba Inu Growth Breed member and social media influencer who goes by the Twitter handle @LucieSHIB is hopeful that one day Binance would list BONE.
Six months ago, a petition for Binance to list BONE on its platform was made on Change.org, and as of Nov. 28, it amassed 443 signatures. BONE is the token that Shibarium, the upcoming layer-2 solution of the Shiba Inu community, will use for gas fees.
As of 4:49 a.m. ET Monday, the Shiba Inu governance token BONE was trading down at 4.36% at $0.6963 with a 24-hour volume of $2,513,063, according to the latest data from CoinMarketCap.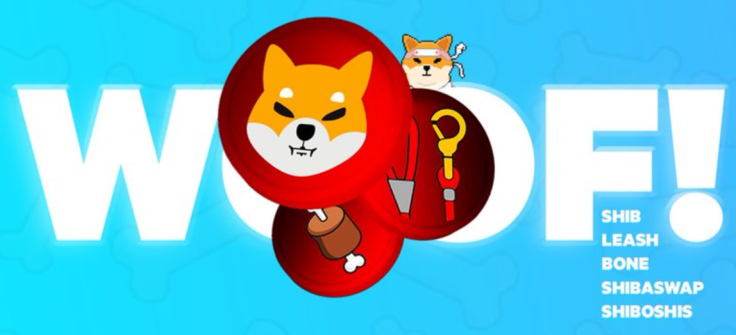 © Copyright IBTimes 2023. All rights reserved.