Shiba Inu Developers Reveal A Hidden Resort In 'SHIB: The Metaverse'
KEY POINTS
"SHIB: The Metaverse" is currently in development
It is the metaverse of the Shiba Inu community
SHIB was trading down 5.15% at $0.0000122 Wednesday early morning
"SHIB: The Metaverse," one of the upcoming projects of the Shiba Inu team, gets another major update as developers unveil a hidden resort that alludes to skyrocketing prices.
In order to feature "the feel of a hidden resort inside of mountains," showcasing "crystal clear waters with wildlife mixed with resort buildings that lead up to the mountains," the developers unveiled the Rocket Pond HUB.
The architectural design was mainly inspired by landmarks in the U.S. and Russia. This includes Cape Canaveral (Florida), Monument to the Conquerors of Space (Moscow), Lake Tahoe, Glenwood Caverns Adventure Park (Colorado) and Heavenly Village.
The developers' unveiled the design using concept art to provide "the strongest reference points aligning the creative outlook and aspect on the project or in this case, the HUB being introduced."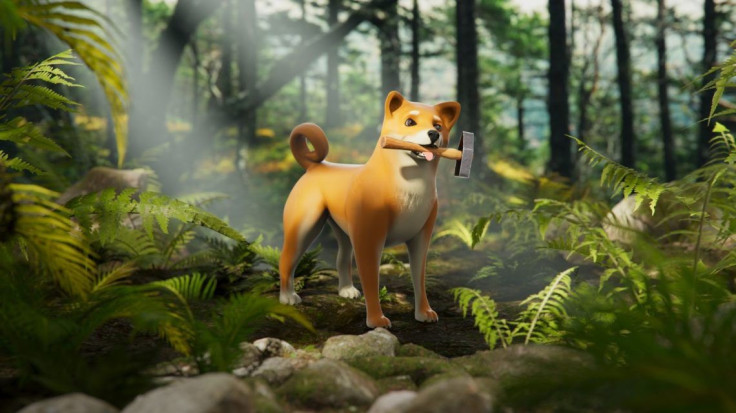 The team, in a blog post Tuesday, also explained why they chose to name it Rocket Pond.
"Rockets in crypto represent a belief system on the price of an asset being so charming and full of energy that it only can fly to new horizons," the team wrote, adding that rocket is basically just another way of saying that it is going "to the moon," a crypto term that means price surging at a remarkably high level.
The "SHIB: The Metaverse" team also said many use the "rocket emoji to cheer for witnessing a sizable hike upward," noting that the name stands for a lot of things, including "signifying exploration, discovery, a journey, science, and/or technology."
The Rocket Pond HUB will also feature "Resort, Gondolas, Alpine Coaster, Fly Fishing, Tubing, Trail Hiking, Bonfires/Camping, Hidden Waterfalls, paddle boarding/kayak, Hot Air Balloon rides, Drive-in movie theater," according to the team.
This is the second concept art released by the team this month. They earlier introduced the concept art of the WAGMI Temple HUB of "SHIB: The Metaverse." It features a "landscape showcasing zen-inspired architecture, plant life, sculptures and water features designed to create a calming environment for SHIB: The Metaverse."
"SHIB: The Metaverse" is currently in development on The Third Floor.
As of 2.40 a.m. ET Wednesday, SHIB, the native token of the Shiba Inu ecosystem, was trading down by 5.15% at $0.0000122 with a 24-hour volume of $453,626,233, the latest data from CoinMarketCap showed.
© Copyright IBTimes 2023. All rights reserved.