Shiba Ecosystem Executive Waves Red Flag On Shibarium Use, Encourages Users To DYOR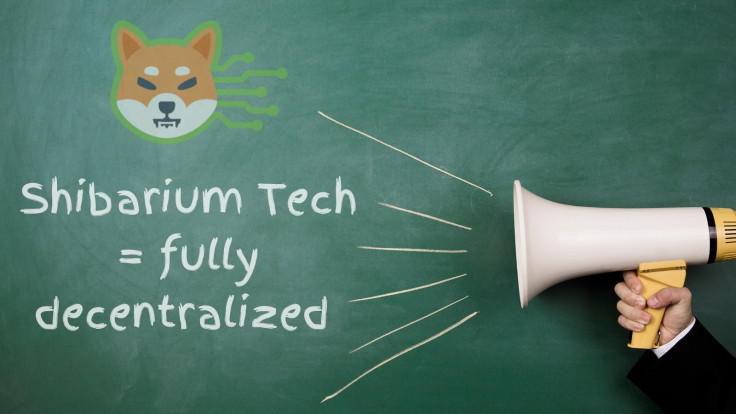 With the mainnet of Shibarium, the eagerly anticipated layer-2 solution of the Shiba Ecosystem going live Wednesday, a marketing strategist for the Shibarium Tech and Shiba Ecosystem, raised a warning on the use of the network and encouraged users to do their own due diligence before plunging into the recently launched scaling protocol.
Lucie said she is aware that users will flock to Shibarium as it is one of the most-awaited initiatives of the Shiba Ecosystem but cautioned that like all other blockchains, the L2 scalability solution has its own downsides too.
One of the drawbacks is its open nature, which allows any developer to build on the protocol, making it an avenue for "an avenue for bad actors to develop scam dApps and rug-pull tokens, among other things."
The marketing specialist also informed the community that association with Shiba Inu or Shibarium does not guarantee that the project is legit or not a scam, underlining, "The mere incorporation of the term "Shibarium" or "Shib" in their names holds no credibility."
Lucie also advised the Shib Army to prioritize their safety and make it a point to always do their research. Further, she recommended that users should "delve into their Telegram and Discord channels, gauge the community's atmosphere, scrutinize their social media posts, and check Etherscan."
"Taking time to research before investing in unfamiliar tokens is a wise approach. DYOR empowers you to understand the project better, make informed choices, and manage potential risks effectively," Lucie told International Business Times, adding, "Stay cautious and informed!"
Earlier, she congratulated and thanked Shytoshi Kusama, the pseudonymous lead developer of Shiba Ecosystem, and two other pseudonymous individuals for the official launch of Shibarium.
"Your journey has been absolutely incredible, and I have immense respect for all that you've achieved," she said, adding, "I RESPECT YOU IN GOOD OR BAD BECAUSE YOU ROCK!"
With 21 million wallets created during its testnet, Shibarium became a popular initiative even before it was launched Wednesday.
"Many in the tech world, inside and outside the blockchain, are promising 'everything apps' and full user interactivity in the world of ideas, goods, services, and other opportunities," Kusama said.
"However, any such promise absolutely must start at a place of both community and decentralization. As part of one of the most popular cryptocurrencies on the planet, Shibarium lives at the intersection of those two principles in a way that eludes most other technologies, even many other blockchains," the pseudonymous lead developer added.
Despite the Shibarium mainnet going live, SHIB, the native token of the Shiba Ecosystem, was unable to defy the current market trend that paints red indices.
As of 4:40 a.m. ET on Thursday, SHIB was trading down at $0.000009107, with a 24-hour trading volume down by 6.28% at $$421.17 million, representing an 8.14% decrease in the last 24 hours and a 6.12% decline over the past seven days.
Based on the latest data from CoinMarketCap, SHIB's total circulating supply stands at 589.35 trillion SHIB, with its value down by 8.7% at a $5.37 billion market cap.
© Copyright IBTimes 2023. All rights reserved.