When Will Shibarium Go Live? Shiba Inu's Lead Developer Seemingly Confirms Launch Date, Venue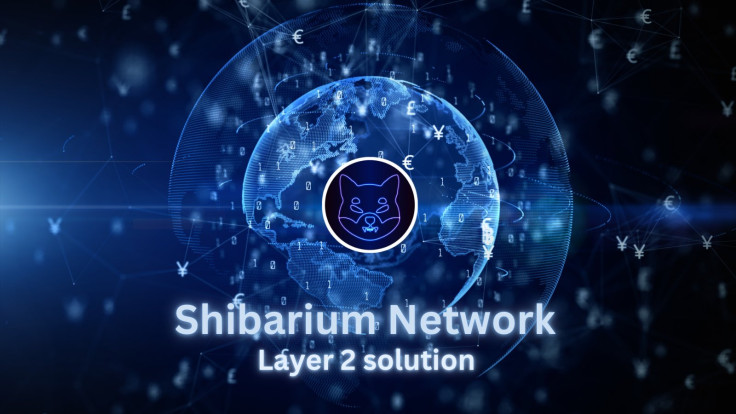 KEY POINTS
Kusama received flak from fudders following their rousing keynote address Tuesday
The SHIB lead developer did not make any announcements related to Shibarium during the speech
SHIB was trading down at $0.000009871 Wednesday morning
Shibarium, the eagerly awaited layer-2 scalability solution of the Shiba Ecosystem, might go live Wednesday. An announcement on it might happen on the second day of the Blockchain Futurist Conference in Canada if the latest statements from Shiba Ecosystem's pseudonymous lead developer Shytoshi Kusama are anything to go by.
Kusama received flak from fudders, or those who spread fears, uncertainties and doubts (FUD) against the Shiba Ecosystem, following their rousing keynote address, titled "Dear Humanity," at the Blockchain Futurist Conference in Toronto on Tuesday. They were seemingly frustrated as Kusama did not make any announcements related to Shibarium during their five-minute speech.
But, Kusama, unaffected by the FUD and seemingly confident of their vision for the Shiba Ecosystem and the broader crypto community, gave out several interesting hints that for many anticipating Shib Army, might mean Shibarium is going live anytime this week.
When someone told Kusama many were angry, the lead developer said they would not want to waste a massive announcement on a five-minute speech.
When asked if there will be an announcement related to the Shibarium app Wednesday, Kusama answered, "GOOD question! Let's see what we say about that tomorrow," suggesting an announcement related to Shibarium will take place.
Kusama was also called "a complete idiot" by someone, to which they responded with a challenge, saying, "Come back tomorrow and tell me the same."
Another person asked Kusama if they can "give us a schedule of what you're actually doing tomorrow at this conference," the lead developer answered, "I'm talking then big reveal, then there's a short movie, then more discussions. then a few more, tour of MV, quick announcement and reveal, then reveal, announcement, and a thank you enjoy the party."
No one from the Shiba Inu development team has revealed the specific date of the Shibarium launch. Kusama has repeatedly told the Shib Army that it will launch "SOON," refraining from giving a timeline so they won't disappoint the community if they could not deliver on time.
As of 5:12 a.m. ET on Wednesday, SHIB was trading down at $0.000009871, with a 24-hour trading volume up by 55.46% at $448.07 million, representing a 3.90% decrease in the last 24 hours and a 1.0% loss over the past seven days.
SHIB's total circulating supply stands at 589.35 trillion, with its value down by 3.94% at a $5.92 billion market cap, according to data from CoinMarketCap.
© Copyright IBTimes 2023. All rights reserved.