Sick Of Politics? 2016 Election Fatigue Is Killing Web Traffic For News Sites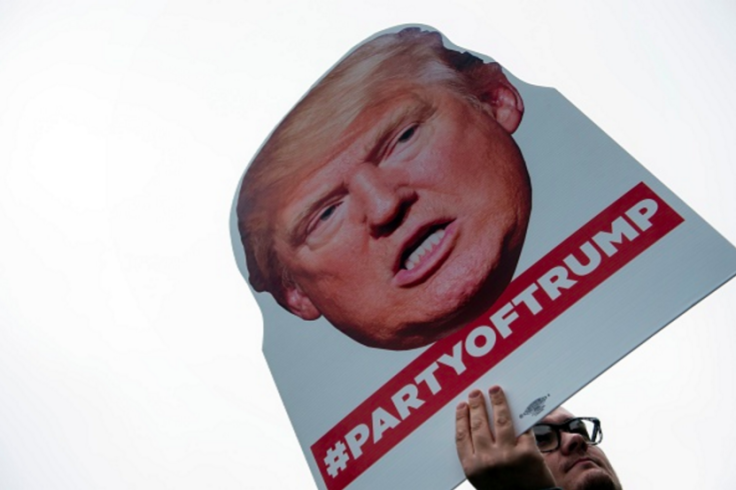 Ex-politics junkie Rob Whitehead got so sick of scrolling through presidential election coverage every day that he finally decided to block it all out.
"I put a Chrome extension that filters Facebook to remove posts that mention any of a list of keywords," the Seattle bookkeeper told International Business Times. "Hillary, Bernie, Sanders, Clinton, Trump, delegate, election, Donald, Someone With Tiny Hands, candidate, HRC."
During an election year, the personal is political. Just log on to Facebook, Twitter or even Snapchat and survey the steaming pile of political stories flooding your news feed courtesy of algorithms and the passions of your friends and family (if you're still on speaking terms with them).
But now, more than a year into Decision 2016, many Americans are beginning to feel campaign fatigue. "I would love to have my [Twitter] feed back and be able to go at least five minutes without seeing a political tweet," said Miles Taylor, a creative writing student at Brown University.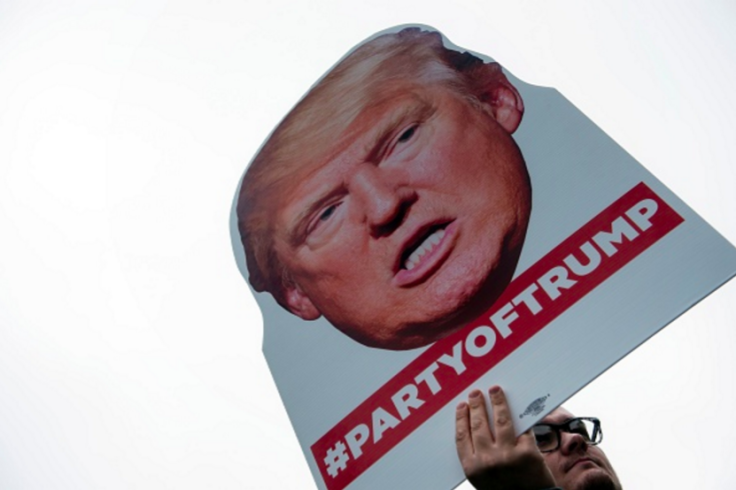 That sentiment may be hitting online news sites where it hurts the most: traffic numbers. After enjoying nice fat election-year boosts in web traffic, many media shops are now seeing a sharp decline. Data analytics firm comScore told IBT that a traffic drain in April suggests an overall decline in intensity of reading political news coverage.
For instance, after growing steadily since winter, traffic at Politico plummeted 33 percent from March to April, down to around 14 million unique U.S. visitors. The figures at wonk playground Vox.com sunk 31 percent during the same period, after traffic had also been steadily rising. Gawker.com, which recently rebranded itself as a political blog, took an even bigger hit, down 37 percent.
Meanwhile, general-interest news sites fared a bit better. The Washington Post was down only 12 percent, and the New York Times lost only half of that. (The Post, after overtaking the Times in traffic last year, now trails it again.) Huffington Post, which suffered a general downturn 2015 that hasn't let up, only lost about 7 percent of traffic, down to 76.5 million. IBT traffic fell 6 percent during the period.
The politics beat hit a fever pitch in March with the Super Tuesday primaries on March 8 and continued to hum along through the rest of the month. What's more, the traveling parade of pain and madness known as the presidential debate circuit — a shimmering cash cow for cable networks and online take factories — had largely subsided by the time April rolled around.
In part, that could be because much of the primary drama is over. Both parties have their likely nominees, with only formalities left until the conventions. We've come a long way from the heady days of the media-anointed "Summer of Trump," but we still have months to go before the real estate baron squares off against "Crooked" Hillary Clinton.
Many sites that focus less on politics and more on sports and style suffered no dip in April, and some even enjoyed growth. At Refinery29, a site primarily covering fashion, style and entertainment (though not without a political slant), traffic went up 12 percent. (Cosmopolitan's site did see a 10 percent drop.) Gawker's sports property, Deadspin, was up 11 percent, with Vox Media's SB Nation getting a slight bump as well.
While election fatigue probably is part of the equation, other factors are at play, from Facebook's increasing grip on news distribution to individual drama at each shop. But there's little doubt that the post-primary, pre-convention lull is bad news for sites that have fed off the political news cycle.
Witness, for instance, Yahoo and CNN attempting to graft buzzy stories onto the election with headlines like, "Would Donald Trump Have Killed the Gorilla?" Referencing the decidedly apolitical story of the gorilla shot after a child wandered into its enclosure at the Cincinnati Zoo, Yahoo raised the question during a press conference about Trump's contested donations to veterans groups.
Many news consumers seeking substance over sensationalism are saying enough is enough. "It's just exhausting, and I think part of it is because I feel removed from it — there's nobody who represents what I think, believe or feel," said Andrew Kornfeld, a New Yorker who works in social services. "People I thought were my friends were going completely ballistic and turning bitter and mean."
"It's this sense of detached dread before I log on and then, once I do, this bombardment of nonsense," he added.
© Copyright IBTimes 2022. All rights reserved.
FOLLOW MORE IBT NEWS ON THE BELOW CHANNELS