Silver prices could touch $100 an ounce if fiat currencies fail: analyst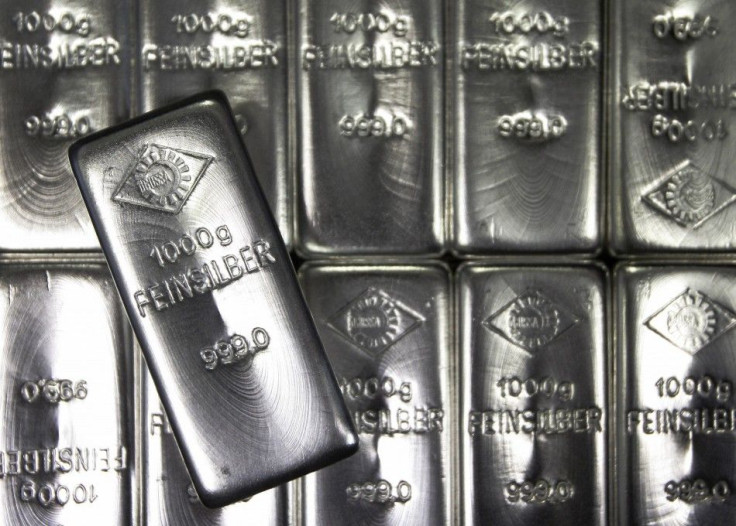 Even as silver prices are hovering near their all-time record high, there are some investors who ardently believe prices will continue to go upward. And then, there are people who think it's realistically possible that silver will breach an unbelievable $100 an ounce!
This group rubbishes any talk of a silver and gold bubble and claims that the demise of fiat money, which they think is round the corner, will propel precious metals' rally to dizzying highs.
Silver raced to $49.845 in New York on April 25 before sliding back to $47.541 on Friday.
Wealth Daily analyst Greg McCoach bases his conviction of a continued bull run in silver on the premise that the gold-silver ratio will narrow further in the months to come.
Truth is, silver prices have consistently outperformed gold during bull markets — doubling, tripling, even quadrupling the price of the yellow metal, according to McCoach.
He says if the ratio narrows to the historic 1:16 level, then silver prices could more than double. Currently the ratio is at 1:32, with gold above $1,500 and silver close to $48.
If the price of silver would catch up to the historic gold-to-silver ratio today, the price of silver would be $95.87/oz. And as gold prices continue to rise, the price of silver would easily exceed $100/oz, he says.
However, the moot question is what are the chances the gold-silver ratio will narrow to this level, and why should it do so.
McCoach hitches his silver wagon to the prospect of a fiat currency failure. The analyst joins hordes of others who profess that the fiat currencies of the world will crumble sooner or later.
There are oceans of fiat money across the planet that will suddenly be rendered worthless... As the fiat currency dominoes begin to fall, it is not difficult to imagine the pandemonium that will take place as investors attempt to flood into the only currency known to protect one's savings at such a time: gold and silver.
© Copyright IBTimes 2023. All rights reserved.