'Simply Not Enough': Workers, Companies Dismayed Over NYC's $18 Minimum Wage For Delivery Drivers
KEY POINTS
A law professor thinks $18 isn't enough, given the risks associated with delivery work
Some workers also said the initially proposed $24 was "barely enough"
NYC's comptroller pointed out that delivery workers will actually get around $13 after expenses
Many delivery workers and companies are not pleased with New York City's minimum wage for delivery workers, with some observers noting that $18 per hour isn't enough to make ends meet.
"There is no doubt that this is a positive step forward, but the pay issue has been researched and studied, and this is simply not enough money for this job," Veena B. Dubal, law professor at the University of California College of the Law, told TechCrunch Tuesday.
Dubal went on to note that delivery is "dangerous work, and the cost of living in NY is quite high." While the wage mandate has been welcomed, "it's just not enough," Dubal pointed out.
The wage mandate was announced Sunday by New York City Mayor Eric Adams, who said it should "guarantee these workers and their families can earn a living, access greater economic stability and help keep our city's legendary restaurant industry thriving."
More than 60,000 food delivery workers in Manhattan make an average of about $7.09 hourly.
The wage requirement will take effect starting July 12 and will see delivery workers making at least $17.96 per hour plus tips. By 2025, delivery workers are expected to make at least $19.96 per hour, according to city officials.
Dubal isn't the only one who thinks the minimum wage isn't enough to cover the expenses of food delivery workers.
Brad Lander, NYC's comptroller, criticized the wage mandate, saying deliveristas will only get about $12.69 per hour after expenses this year.
"Delivery workers should be paid at least the minimum wage after expenses, for every hour they work including the time spent waiting for their next delivery. Today's watered-down rule fails to require that," Lander said in a statement.
The Department of Consumer and Worker Protections (DCWP) initially proposed a minimum wage of $23.82 for delivery workers in November 2022.
In public comments under the proposal, some workers said they were disappointed by how the city seemed to have left delivery workers out of the equation in terms of wages.
Alex Jacobson commented that delivery workers "deserve" at least $24 hourly.
Alyssa Mae Berman said $24 was "barely enough to keep essential workers paid a living wage."
Meanwhile, Paul Duke slammed the Adams administration's failure to push for a $24 minimum wage. "These workers are marginalized people and often exploited," he said.
Under the wage mandate, companies have two options for their workers' minimum pay rate.
The first option requires delivery companies to pay workers at least $17.96 per hour (tips and time spent connected to the app while waiting for a new gig excluded), while the second option is to pay delivery workers $0.50 per minute of their active time (excluding tips), which begins from the moment a worker accepts a booking and ends when they drop off the order.
The DCWP noted that apps should calculate "exact pay in accordance with DCWP Rule."
The agency also outlined a delivery worker's rights in addition to the minimum pay, including weekly payments, transparency with customer tips and free insulated food delivery bags for workers who've completed six deliveries.
Meanwhile, delivery companies are also unhappy about the minimum rate. They said apps will need to make changes to their systems that may not benefit gig workers.
Josh Gold, a spokesperson for Uber, said the city is "lying to delivery workers" and NYC is forcing apps "to fund this increase."
A spokesperson for DoorDash told TechCrunch that "litigation isn't off the table."
DoorDash also said in a statement that the "misguided decision" will hurt its delivery workers called Dashers, as they will "see fewer opportunities to work when they choose, customers may be priced out of orders and jobs at local restaurants may be lost."
Grubhub announced Monday that it cut about 400 roles, citing higher operating and staffing costs. It is unclear if the layoffs were a result of NYC's minimum wage.
NYC is the first in the country to have a minimum pay for delivery workers.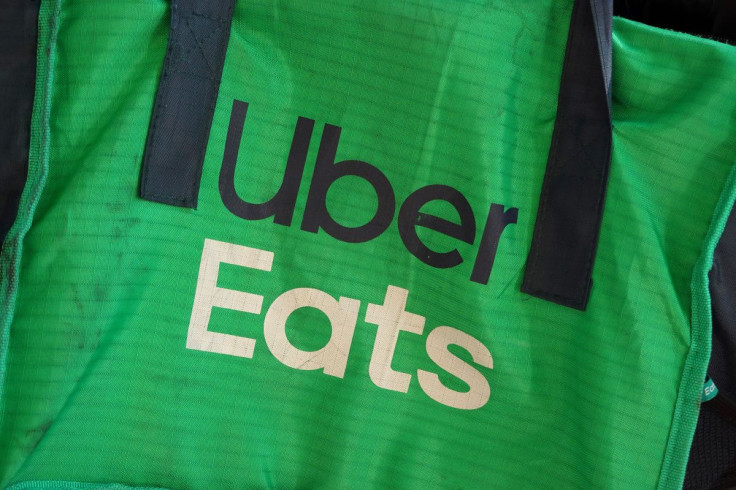 © Copyright IBTimes 2023. All rights reserved.