Sinead O'Connor to Divorce After 16 Days of Wedlock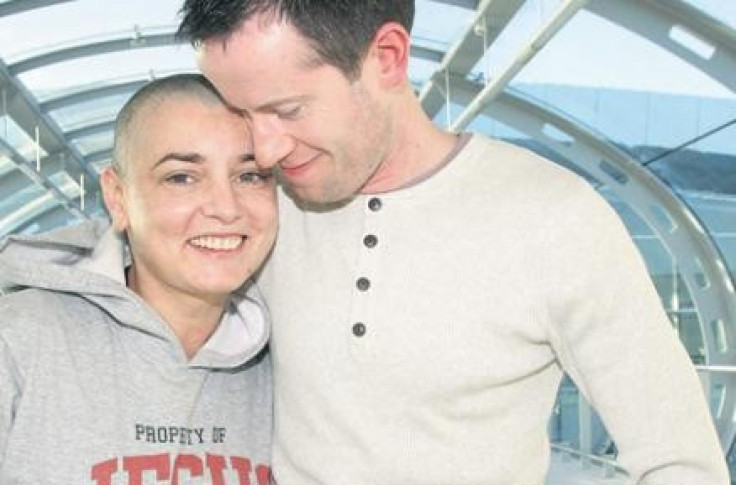 Sinead O'Connor has split from her husband after just 16 days of marriage. She and therapist Barry Herridge got married in Las Vegas on December 8 - and have already called it quits.
O'Connor said the marriage was troubled from the start after she had wanted marijuana on her wedding night.
The marriage was O'Connor's fourth, and shortest. The 45-year-old singer announced the news of the split after such a short time on her website.
I had for reasons u [sic] will all understand, wished to keep this private but have been told today it is to be leaked in the next few days despite my best efforts, she wrote. So I must now leak it myself so as the record is straight.
O'Connor said she and Herridge have parted amicably. She blamed pressure from others for the split, which apparently came on Christmas Eve. They had lived together for just seven days. O'Connor suggested her husband was upset that she was looking for a bit of a smoke of weed on her wedding night.
From the moment myself and my husband got together not long ago, there was intense pressure placed upon him by certain people in his life not to be involved with me, the Irish singer revealed.
Within 3 hours of the ceremony being over the marriage was kyboshed by the behaviour of certain people in my husband's life, she added. And also by a bit of a wild ride i [sic] took us on looking for a bit of a smoke of weed for me wedding night as I don't drink. My husband was enormously wounded and very badly effected [sic] by that experience and also by the attitude of those close to him toward our marriage. It became apparent to me that if he were to stay with me he would be losing too much to bear.
O'Connor, who has a new studio album due for release in February, made sure to note that Herridge is a wonderful man. Earlier this year, she had announced she was looking for a very sweet sex-starved man. She and Herridge married after a very brief courtship.
He is a wonderful man, she wrote. I love him very much. I'm sorry I'm not a more regular woman. I truly believe, though it is painful to admit, we made a mistake rushing into getting married, for altruistic reasons, and weren't aware or prepared for the consequences on my husband's life and the lives of those close to him.
© Copyright IBTimes 2023. All rights reserved.