Single Mega Millions Player Wins $110 Million Jackpot: Was It Your Ticket?
The Tuesday night Mega Millions lottery pull resulted in a lucky jackpot winner snagging $110 million on a single ticket sold in Minnesota. Along with the grand prize winner, five players also became instant millionaires.
The winning numbers pulled on Tuesday, April 12, were 2, 8, 14, 20, and 31, with a gold Mega Ball of 17 and a 2X Megaplier.
Watch the winning Mega Millions lottery numbers being drawn below.
The Tuesday Mega Millions jackpot, initially estimated to be worth $106 million, is worth $110 million with a cash option of $66.9 million. The jackpot winner was able to match all the numbers drawn, plus the gold Mega Ball.
The winning ticket was purchased at a Holiday gas station in Ramsey. The grand prize marks Minnesota's first Mega Millions jackpot win since 2010 when the state joined the game.
Four additional tickets sold in Florida, Maryland, and New Jersey matched five numbers, winning $1 million apiece. However, there was another win in New Jersey which saw the player hit the Match 5 with the Megaplier, winning $2 million.
A total of 14 tickets won $10,000 each by hitting the Match 4 and the Mega Ball. Meanwhile, six players walked away with $20,000 for also matching the four numbers and the Mega Ball with a Megaplier purchase.
The rest of the prizes from the night ranged between $2 to $1,000. In addition to the jackpot-winning ticket, there were 408,487 other prizes won from the Tuesday night drawing.
Since a player was able to win the grand prize, the Mega Millions jackpot will reset to $20 million with a cash value of $12.1 million. The next drawing will take place on Friday, April 15, at 11 p.m ET.
The latest jackpot prize marked the first win in five weeks when a player from New York won $128 million in the March 8 Mega Millions drawing.
Jackpot winners can receive their winnings through a one-time lump sum payment or an annuity. Those who select for the annuity receive one immediate payment that is followed by 29 annual payments that increase by 5% each year.
Mega Millions can be played in 45 states as well as the U.S. Virgin Islands and the District of Columbia.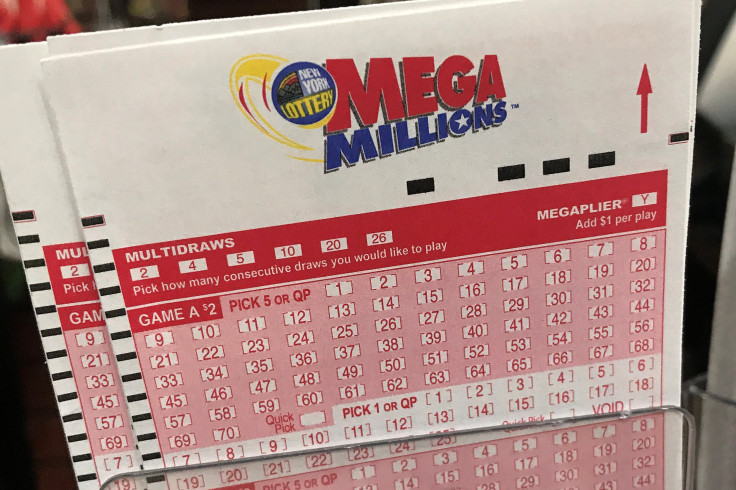 © Copyright IBTimes 2023. All rights reserved.