Single Ruby Rose Breaks Silence On Phoebe Dahl Breakup In Touching Twitter Update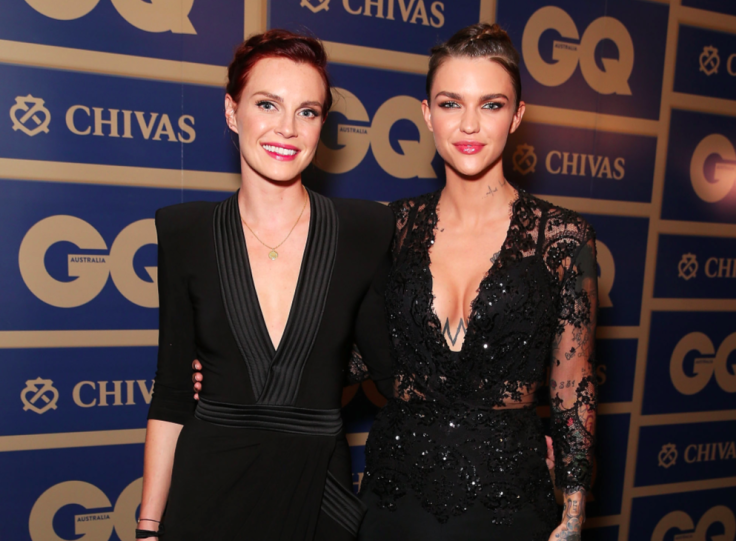 "Orange Is the New Black" star Ruby Rose broke her silence about her split from her fiancée, British fashion designer Phoebe Dahl, Monday. The Australian beauty tweeted to wish her ex, whom she dated for two years, the best.
She sent the message to Dahl's clothing line, Faircloth Supply. "@FAIRCLOTHSUPPLY remains very dear to my heart. I will forever treasure our time together," Rose, 29, wrote. "I'm a better person because of all we shared."
Rose's tweet was in response to a message Dahl, 27, wrote a minute earlier. "You have brought me to my best and I will always love you. I can't wait to see what the future brings for us," she said.
The couple haven't given a reason for the split, but distance and work put a strain on their relationship, an insider told E! Online Monday. "It's completely amicable and they wish each other the best," a source told the publication.
Rose confessed her life changed once she landed the role of Stella Carlin, a badass inmate at Litchfield, who served as a love interest for lead character Piper Chapman (Taylor Schilling) in Season 3. "When I booked 'Orange,' I thought things were going to change a little bit and I'd be a little busier, but obviously I underestimated it,' she told People in June — before the supposed breakup. "I don't think anyone knew that my character would be taken to so well."
Dahl denied that "media speculation" played any part in their split. "While we still love each other and support each other in every way, it is our mutual decision to part ways," the designer told Us Weekly Monday. "Our break is not the result of any media speculation, and we want nothing but the best for each other. Thank you for respecting our privacy in this very difficult time."
They are reportedly working out custody of their pets.
Follow me on Twitter @mariamzzarella
© Copyright IBTimes 2023. All rights reserved.