'Single's Inferno' Season 2 Cast To Star In New K-Drama With K-Pop Idol Bona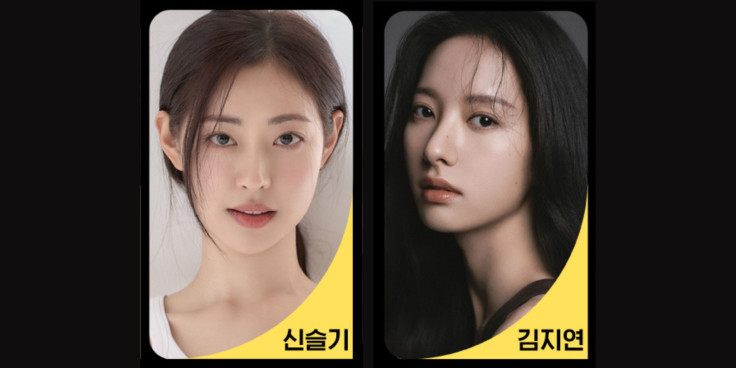 Shin Seul Ki has been confirmed to star in a new Korean Drama alongside other stars.
On May 31, South Korean online streaming service TVING announced on Facebook the cast of its upcoming original Korean drama "Pyramid Game," which includes Shin Seul Ki and K-Pop Idol Bona.
Seul Ki gained popularity by starring in Season 2 of the Netflix reality dating show "Single's Inferno." Though she got much attention from her male cast members, she chose Choi Jong Woo on the show's season finale.
"Pyramid Game" will be Seul Ki's official debut as an actress, according to Koreaboo.
Joining her is Bona from the K-Pop group WJSN — real name Kim Ji-Yeon — who is known for her role as Ko Yu-Rim in Korean drama "Twenty Five Twenty One." She also starred in other dramas, like "Joseon Attorney: A Morality," "Your House Helper," "Girls' Generation 1979," "Hit the Top" and "Homemade Love Story," which won her the Best New Actress award at the 2020 KBS Drama Awards.
Also included in the solid line up are female actors Kang Na Eon and Ryu Da In from "Crash Course in Romance"; "The Red Sleeve" star Ha Yul Ri; IVE's Jang Won Young's sister Jang Da Ah; and rising star Jung Ha Dam.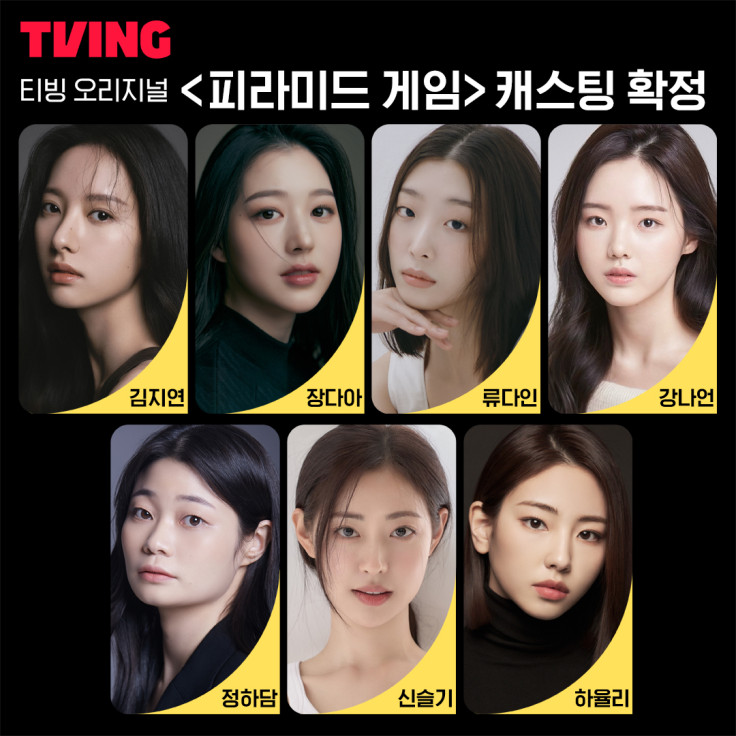 "Pyramid Game" is based on the webtoon of the same title written by Dalgonyak. The plot of the thriller drama revolves around the students of Baekyeon Girls' High School. Each student gets graded every month through a popularity vote where receiving an F grade appoints them as the targets of school violence.
Bona will lead the drama and play the character of Sung Su Ji, a second year student who becomes the target of the game after receiving zero number of votes. To instigate change, she tries to end the corrupt system of the pyramid game at her school.
According to Soompi, several talented rookies will portray supporting roles of victims, perpetrators and bystanders.
"We came up with this drama to draw awareness of the current reality and to provoke people to question the reason for school violence to become such a common thing in society and why it only gets much worse by the day," shared the drama's production team.
"Please look forward to the girls' blooming friendship, sense of justice and the silver lining of hope."
TVING's "Pyramid Game" is directed by Park So-Yeon and written by Choi Soo-Yi. It will run for 10 episodes in 2024.
© Copyright IBTimes 2023. All rights reserved.