Six Flags Great America Shooting Leaves 3 Injured; 'Not A Random Act,' Say Police
KEY POINTS
Two of the injured people rushed to the hospital were shot in the legs
The suspects exited a white sedan and opened fire at one person
The shooting "appeared to be a targeted incident," Gurnee police said
Chaos ensued at Six Flags Great America, a theme park in Gurnee, Illinois, after three people were reportedly injured by gunfire, confirmed park representatives.
"This evening, three people were injured outside the park," read a statement shared on their official Facebook page, further revealing the shots were fired from a single vehicle. "The vehicle immediately drove away. Park security and on-site Gurnee Police Department Substation officers responded immediately. Law enforcement is investigating," the park stated.
The Gurnee Police Department issued an update on the incident on their official Facebook page.
"At approximately 7:50 PM, the Gurnee Police Department received multiple 911 calls regarding shots fired at the Six Flags theme park in Gurnee, IL. Gurnee Police Officers immediately responded to the area and learned the suspect vehicle fled the scene," the post read.
As per the initial investigation, there were multiple suspects who arrived at the Six Flags parking lot in a white sedan and drove toward the front entrance of the theme park, police revealed.
The suspects reportedly exited the vehicle and shot at an individual in the parking lot, got back into the car, and quickly exited the area.
Two victims, a 17-year-old boy from Aurora, Illinois, and a 19-year-old girl from Appleton, Wisconsin, were taken to the Advocate Condell Medical Center. Both were shot in the legs but the injuries were not life-threatening.
A third victim, who had sustained a shoulder injury, declined transport to the hospital.
"The shooting this evening was not a random act, and appeared to be a targeted incident that occurred outside the park. This was not an active shooter incident inside the park," the Gurnee police said in the statement.
The Northern Illinois Police Alarm System (NIPAS) assisted with evacuating the visitors and staff at the theme park.
Park visitors took to social media to outline the grim situation.
"Shooting at six flags wtf. The horror of the families and kids hiding in the bathroom with us. I hope nobody experiences this fear ever. Everybody I hope you are safe.
#PrayTogether #sixflags #shooting" a tweet read.
"Pt 1 of me and my family running from a shooter at Six Flags in Gurnee IL. We had to run through the forest and jump gates to get away, we then hid and locked ourselves in a control room," tweeted another.
As of July, the U.S. has witnessed at least 314 mass shootings, according to Gun Violence Archive.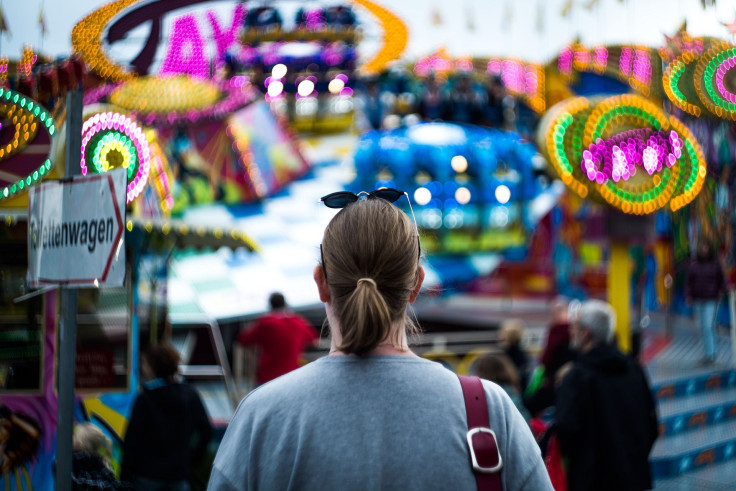 © Copyright IBTimes 2023. All rights reserved.