Sizzling Hot Athlete Celebrities at ESPY Awards 2011 (PHOTOS)
Wednesday night saw the Dallas Mavericks and their star player Dirk Nowitzki take home top Excellence in Sports Performance Yearly Award (ESPY), capping a year that saw them become improbable champions.
[MUST READ] ESPY Awards 2011, Complete List And Highlights
The Mavericks, who won the National Basketball Association championship over a Miami Heat team filled with superstars, including LeBron James and Dwayne Wade, won the Espy for best team and Nowitzki was named best male athlete, reported Reuters.
If this Dallas Mavericks team proved anything, it's that good guys do win and can win and will win, said team owner Mark Cuban on stage accepting the team honor.
Accepting his award for best male athlete, German-born Nowitzki acknowledged the uncomfortable scene at the awards saying he would like to thank Cuban, but couldn't since I can't talk to him.
Olympic and World Cup champion skier Lindsey Vonn picked up the trophy for best female athlete for the second straight year. Like others, she thanked numerous people, but then Vonn looked at pop star Justin Bieber in the audience and asked will you take a picture with me for my Facebook page.
Bieber laughed and nodded yes, said the report.
Check out the pictures of the sizzling hot athletes as they appear for the awards function.
[MUST READ] Man vs Wild: Funniest Pictures of Animals on the Pitch (Photos)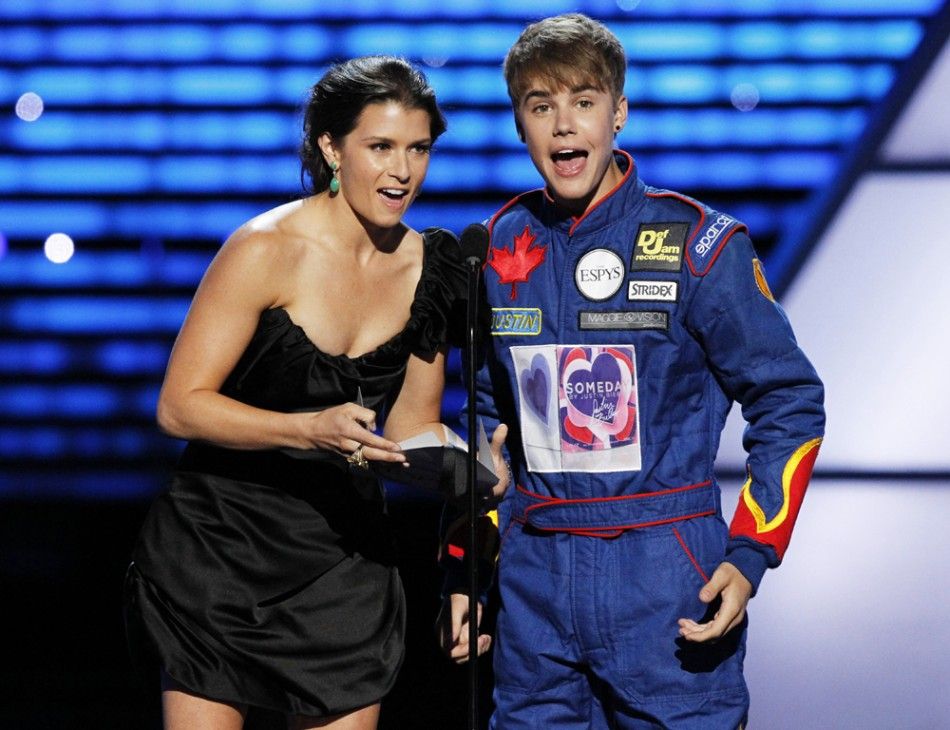 © Copyright IBTimes 2023. All rights reserved.