Skydiver Dies During Jump In New Jersey After Parachute Mishap
The victim of a skydiving incident has been identified after passing away Sunday night in Williamstown, New Jersey.
Paul Haaf Jr., 54, was a professional skydiver, who jumped over 1,000 times, and CBS affiliate KYW-TV reports that his parachute was deployed when he jumped from a plane at Skydive Cross Keys. His death has been ruled accidental.
"I thought it was a jet or a rocket, some kind of rocket going over," eyewitness Maria Mead said. "Then it passed over the tops of the roofs on Brookdale and over the trees. I saw a shredded red parachute flailing down and I heard an explosion. Then I heard a really loud bang."
Haaf Jr.'s main parachute was not on when his body was found.
Just last month, a teenage girl and her parachute instructor died in Mexico after she jumped 1,300 feet to celebrate her 18th birthday, according to Newsweek. According to El Heraldo de Mexico, the main parachute failed to open.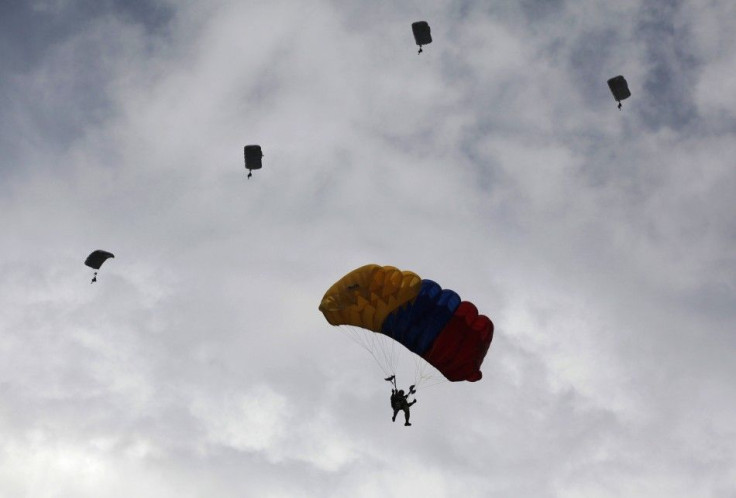 © Copyright IBTimes 2023. All rights reserved.