Smell Princess Diana's Death? Dutch Museum Exhibits 'Famous Deaths' Installation At 'Sense Of Smell' Conference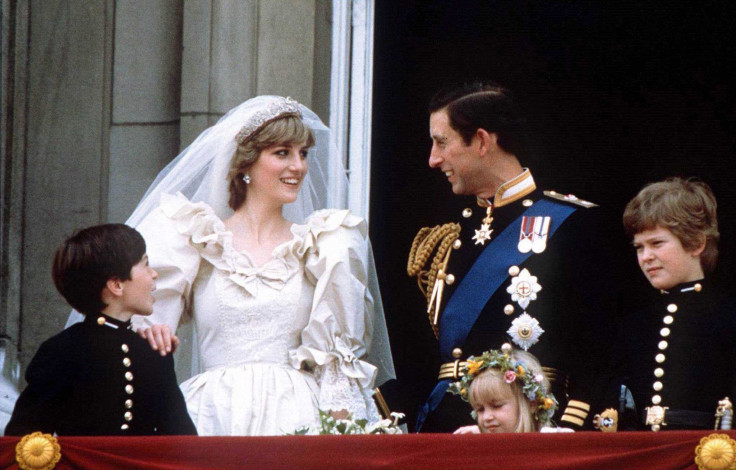 Just in time for the holidays! The Museum of the Image in Breda, Netherlands, has scheduled a "Sense of Smell" conference Dec. 2 for scientists, artists, designers and perfumers to exhibit the macabre-sounding "Famous Deaths" installation, which reconstructs the last moments of the deaths of Princess Diana, John F. Kennedy, Whitney Houston and even Moammar Gadhafi -- via scent and sound rather than the usual visual route of storytelling.
Perhaps more suitable for pre-Halloween season than pre-Christmas season, "Famous Deaths" -- which was dreamed up by the Communication and Multimedia Design Breda at the Avans University of the Applied Sciences -- purports to provide an "innovative way of documentary storytelling" by reconstructing the last moments of a famous person's death using only sound and scents, which allows you to "experience these portraits more intensely." Visitors step into a "smell coffin" where they are bombarded with sounds and scents -- but no visuals.
"Smell Princess Diana's fatal destiny," reads the press release, "John F. Kennedy's tragedy, Gadhafi's desperate flight into a sewer or Whitney Houston's last sob." Kennedy's death, according to the press release, will smell like "an autumn wind, the grass, the leather car seats, Jackie Kennedy's perfume, exhaust fumes mingled with the somewhat musty scent of that limousine."
The "Famous Deaths" installation has been exhibited at Tech Open Air in Berlin and Coded Matters in Amsterdam.
Filmmaker Frederik Duerinck talked to International Business Times about "Famous Deaths." He and Marcel van Brakel, a theater director, and students and teachers at the Communication and Multimedia Design at the Avans University of the Applied Sciences came up with the idea for "Famous Deaths," which is part of a larger "Sense of Smell" project.
IBTimes: How did the idea for "Famous Deaths" arise?
Frederik Duerinck: The idea originated during a 48-hour session in which students and teachers of the CMD Breda part of Avans University collaborated in teams on inventing new ways how to use smell in communication. From this session Marcel van Brakel, and I changed and helped develop the present idea. Smell is one of the strongest senses that we have. Before we can think it makes us react. We wanted to explore the powers of this scent for storytelling.
IBTimes: You mention there will be sounds ... like car crashes, etc.?
Frederik Duerinck: Yes for instance in Whitney Houston's story we are in the room in the Beverly Hilton Hotel. We hear and smell the room, Whitney filling up the bath, putting the bath oil inside it, going back to eat something, etc. So it is not that you are hearing a voiceover explaining it is purely experiencing being there in the room with her during her last moments.
IBTimes: In your main image on the press release, there's a man putting someone in what looks like a silver coffin. Is this actually how visitors will smell each death scene? Does it close? Seems like it could get claustrophobic in there, especially if "death smells" have been piped in!
Frederik Duerinck: Yes, this is how visitors experience the smell documentaries. The visitors are pushed into the mortuary freezer and the doors are closed. For safety the visitors are monitored and hold a button to signal when he or she wants to get out of the installation in case they feel uncomfortable. With a prototype coffin we used to test the scripts and the installation we didn't encounter any problems. The smell of death is not part of the installation. The scenes stop before the moment of death occurs.
IBTimes: How did you choose the deaths to be represented? Moammar Gadhafi and Princess Diana seem like very different choices.
Frederik Duerinck: For us it was about deaths that we all have in our collective memory or deaths that made a big impact on society. We wanted see how smell could deepen the experience of these tragic moments.
"Famous Deaths" is part of a much bigger research project called "Sense of Smell." Within this project, teachers and students explore the amazing world of scent. Their aim is to rethink and prototype the possibilities of scent for strategic communication, storytelling, interaction and media design. "Sense of Smell" is ongoing and is currently developing prototypes for interactive installations, sensual experiences and immersive events.
 A "scent printer" developed within the project will be used to create the sound/scent experience of "Famous Deaths." In September 2014, all research and development were published in a book of ideas, concepts and engaging new thoughts on the subject of smell.
We wanted to explore how smell could be used to enhance the immersiveness of the visitor. Everybody knows the images of JFK's death, but what if you could smell the popcorn of the crowd in the street, Jackie's perfume while she is bending over her husband during this tragic moment? We were asking ourselves, how much more can scent help experience the tragedy of that day?
IBTimes: This sounds very traumatic. Are you worried people will react badly?
Frederik Duerinck: We tested this already with a prototype. And actually what we found out that people were very touched and saddened by the experience. It was as if they literally witnessed the passing of these icons. Even in the case of Gadhafi, people experienced much more the extreme violence that accompanied his death.
IBTimes: Can you explain the delivery system of the scents?
Frederik Duerinck: It is a complicated system of cannisters containing the smell and a great number of valves delivering them.
IBTimes: What other types of work have the artists done? Have you always worked in scent? If not, why scent now?
Frederik Duerinck: Marcel van Brakel is a theater director and I'm a filmmaker. Both of us are interested in how to engage the audience in different ways. It is the first time we ever worked with scent. Because scent is such a powerful sense we wanted to explore it. We collaborated on several films and installations before and now we started researching on scent.
© Copyright IBTimes 2023. All rights reserved.