Snapchat Lenses Update: How To Use New 3D 'World' Filters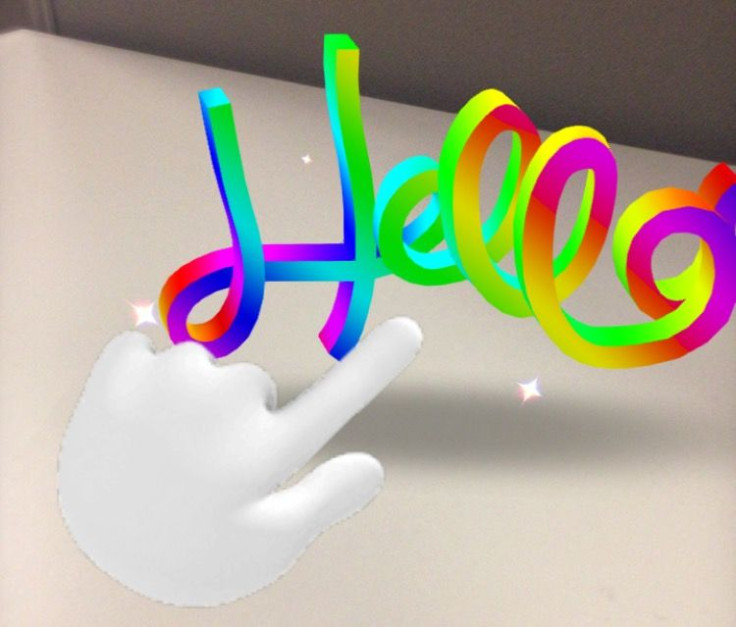 Amidst controversy over alleged comments from CEO Evan Spiegel, a lawsuit and fierce competition from Instagram, Snapchat released a new feature: 3D World lenses.
The feature dropped Tuesday morning and was available with the latest version of the app. The 3D lenses are available when using the rear-facing camera, and come will probably rotate in and out like the other lenses do. Currently the 3D lenses include a rainbow, the word "Hello" and several Easter themed lenses that are a little late for the holiday.
Read: Snapchat Lawsuit: Full Documents Released In Case Filed By Former Employee
How to use 3D Snapchat filters:
First, make sure you've updated the app. Open the app and choose the rear-facing camera, you can switch back and forth from front-facing to rear-facing by selecting the little camera icon in the upper right hand corner.
Tap the screen lightly, you should see a horizontal grid appear over whatever is in the camera's view and then the filters will appear next to the capture button at the bottom center of the screen. Scroll through the lenses that appear, the one that says "Hey" should pull up an inflated looking imagine of the word "Hello," if you keep scrolling you'll see others.
Select whichever you like, for the first times you use it a hand will also appear in the image to show you how to make the 3D lens larger. You do this the same way you make an emoji or the brush size larger in the app, put two fingers on it and pull them outwards.
The update may be coming in response to Instagram's announcement last week that it had more daily average users than Snapchat does or the incredible speed at which Instagram is copying Snapchat's features. Either way, it gives users more lenses to play with and use to jazz up their Snaps.
© Copyright IBTimes 2023. All rights reserved.