'SNL' Cast Won't Be Forced To Share Stage With Elon Musk During Guest Hosting: Report
KEY POINTS
Cast members of "SNL" won't be forced to appear alongside Elon Musk when he hosts the show on May 8, a report says
Some "SNL" cast members expressed their lack of enthusiasm over sharing the stage with the billionaire
Twitter users also had mixed opinions about Musk's hosting gig
Elon Musk's controversial hosting gig at "Saturday Night Live" has drawn backlash not only from social media users but also the NBC comedy show's regular cast, a report says.
"SNL" cast members who don't want to appear alongside Tesla and SpaceX's billionaire CEO will not be forced to do so, Page Six reported, citing an unnamed source.
"Speaking historically, if a cast member has been that unhappy, they don't have to do it," the source told the outlet. "['SNL' boss Lorne Michaels] won't ever make them do anything they don't want to do."
"SNL's" decision to have the tech mogul host its May 8 episode drew skepticism and criticism on social media, including some cast members who've made it clear that they're not happy about having Musk, who boasts a net worth of $182 billion, on stage at Studio 8H.
Last week, Bowen Yang responded to one of the billionaire's tweets about his upcoming appearance, in which Musk said, "Let's find out just how live Saturday Night Live really is," with a grinning devil emoji.
Yang reacted at first with a frowning face before commenting: "What the f--- does that even mean?"
Yang's fellow "SNL" jokester Aidy Bryant also appeared to express her disapproval of Musk's appearance on the show. In an Instagram story, she shared a tweet from Bernie Sander criticizing the wealth inequality in the country and calling it "a moral obscenity." Social media users felt that it was a dig at Musk, who is the second richest person in the world next to Amazon founder Jeff Bezos.
"The 50 wealthiest people in America today own more wealth than the bottom half of our people," the tweet read. "Let me repeat that, because it is almost too absurd to believe: the 50 wealthiest people in this country own more wealth than some 165 MILLION Americans. That is a moral obscenity."
"Saturday Night Live" writer-turned-trouper Andrew Dismukes, 25, also joined the others, writing in an Instagram story, "Only CEO I wanna do sketch with is Cher-E Oteri," who is a former "SNL" veteran.
Bryant's, Yang's and Dismukes' posts are no longer accessible, but some fans managed to grab screenshots and bring them to Twitter.
"Aidy Bryant and Bowen Yang's posts on their instagram stories after Elon Musk was announced as the next SNL host!!! Even the show's cast hates him!!!!! Why didn't they just give Miley Cyrus double duty as she deserves!!!!!!!" one person tweeted.
Amid the backlash, fans of Musk and other netizens earlier said they are looking forward to him hosting the comedy show.
One person tweeted, "He's accomplished, interesting and silly. I'll 100% watch this billionaire host and that's what SNL does anyway - take current pop culture icon (actors, sports, etc) and wrap a hilarious squad around them that knows how to make anyone funny."
Miley Cyrus will also appear on the May 8 episode as the musical guest.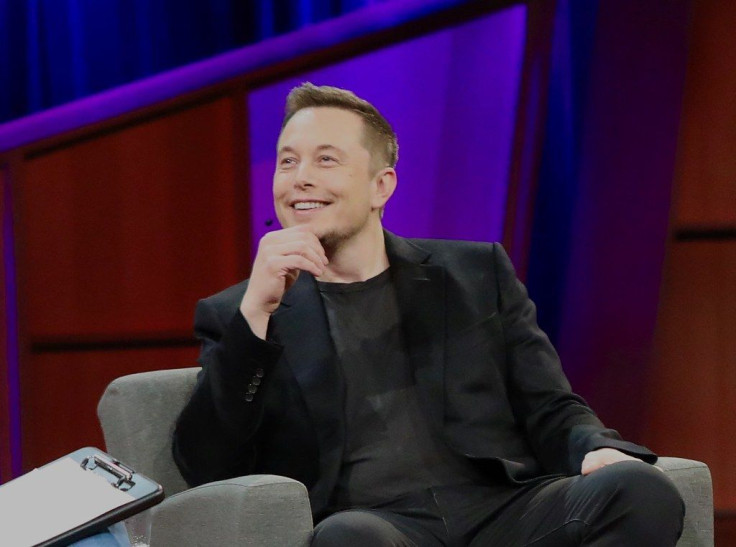 © Copyright IBTimes 2023. All rights reserved.