Is 'SNL' New Tonight? 8 Things To Watch On March 24
"Saturday Night Live" is on tonight, but it will not be a new episode. Expect a rerun of "SNL" to air on March 24, but there are plenty of other programs to watch if you've already seen Saoirse Ronan and U2's Season 43 episode. Check out what else is on TV tonight:
"It's Complicated" (10:52 p.m. EST on Bravo) Alec Baldwin and Steve Martin, two of the most frequent "SNL" hosts, star in this 2009 romantic comedy opposite Meryl Streep. The leading lady is a successful woman who finds herself having an affair with her ex-husband (Baldwin) a decade after their divorce. Suddenly, she also finds herself attracted to an architect (Martin).
"Forgetting Sarah Marshall" (11:20 p.m. EST on Freeform) Stars Jason Segel and Russell Brand have both hosted "SNL," and their female co-stars, Mila Kunis and Kristen Bell, went on to star in the "Bad Moms" franchise together. In this flick, Peter (Segel) get dumped by his famous actress girlfriend, Sarah (Bell). He goes to Hawaii and meets someone new (Kunis), but his ex and her new beau (Brand) are also vacationing on the island.
"The Sitter" (11 p.m. EST on Comedy Central) Three-time "Saturday Night Live" host Jonah Hill stars in this 2011 comedy about a slacker who gets suspended from college. His mother forces him to babysit, but he decides to pull double duty and meet a drug dealer (Academy Award winner Sam Rockwell) while watching the kids.
"Superbad" (10:30 p.m. EST on IFC) Former "SNL" regular Bill Hader stars in this 2007 comedy alongside Seth Rogen, Jonah Hill and Michael Cera. The younger actors play teens hoping to have sex before graduation while Hader and Rogen play cops who make their plan a little more difficult.
"White Chicks" (11:30 p.m. EST on MTV) Shawn and Marlon Wayans are two black FBI agents, but they have to go undercover as two rich white girls.
"Pitch Perfect 2" (10:30 p.m. EST on FXX) Anna Kendrick, who hosted "Saturday Night Live" in 2014, shows off her comedy and singing skills. She plays a student in an a capella group who need to change up their routine if they want to win competitions. Rebel Wilson, Elizabeth Banks and Anna Camp also star.
"Life" (10:30 p.m. EST on VH1) This 1999 dramedy stars "SNL" alum Eddie Murphy as well as Martin Lawrence, Bernie Mac and Anthony Anderson. The film follows the life stories of two men who end up getting convicted for a murder they didn't commit.
"CHiPS" (12:25 a.m. EST on Cinemax) This 2017 reboot of the famous TV show stars Michael Peña and Dax Shepard, who also wrote and directed the buddy cop film. Jon Baker (Shepard) is a new member of the California Highway Patrol who is trying to put his life back together. Frank "Ponch" Poncherello is an undercover FBI agent. However, they'll have to find a way to work together if they want to solve a big case.
"SNL" Season 43 returns Saturday, March 7 on NBC. "Black Panther" star Chadwick Boseman will host for the first time while Cardi B performs.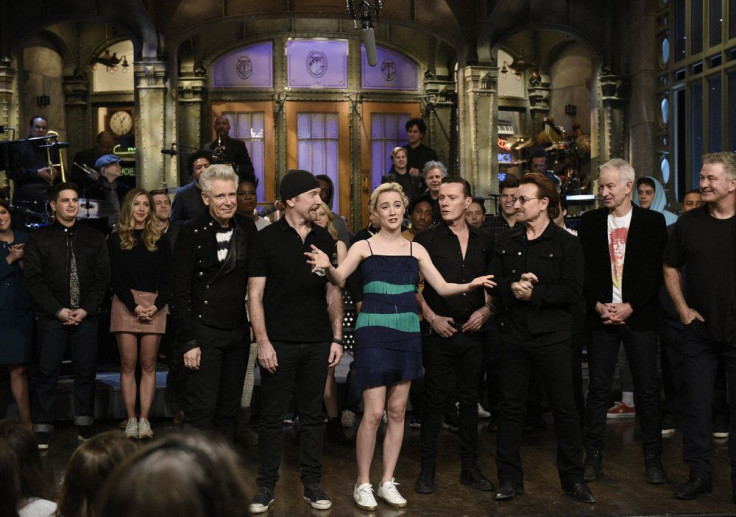 © Copyright IBTimes 2023. All rights reserved.