Snoop Dogg Is Releasing New Music, But Its For Kids
From literary works, like a cookbook and even a children's novel, to television shows and streaming, Snoop Dogg has tried his hand at a multitude of varied fronts, all of which have seemingly shown that the now 48-year-old can (and will) do whatever he puts his mind to.
Next on the rapper's list, as reported by LAD Bible, is a special children's album made in association with the iconic instrumental lullaby maker Rockabye Baby! Music. The album, called "Rockabye Baby! Lullaby renditions of snoop dog," will include a variety of the artist's most beloved songs, such as "Gin and Juice" and "Sensual Seduction," only edited and remixed to be more suitable for kids.
While some might see this as a cash grab for the artist, others know that Snoop Dogg isn't in the music business for money anymore. In an article released by Billboard earlier this year pertaining to yet another album he's working on, "I Wanna Thank Me," Snoop related that money is of no concern to him.
"I don't care about this sold eight million, 100,000, 22,000 or 17," he said at the time. "Who cares? If you ain't doing it for the feeling, you're doing it for the wrong reasons. You should never be doing it to make money or become famous. That isn't what this game was built on."
Concern also might be on many parents' minds, given the nature of Snoop Dogg's lyricism. Songs like "Drop it Like it's Hot" in lullaby form might not go over so well with lines like "So don't try to run up on my ear talking all that raspy [expletive] / Trying to ask me [expletive]." Due to the explicit content inherent in Snoop's music, as well as the simple tone "Rockabye Baby!" itself is going for, the songs on the album will all be instrumental remixes only.
In October, it was announced that Snoop Dogg would be involved as an investor in a cannabis startup along with NBA star Kevin Durant. The artist continues to expand and branch out, maintaining a busy schedule while tacking on numerous other projects to a long setlist of existing content, like his cooking show with Martha Stewart and Snoop Youth Football League.
"I love the way that good music feels," he related in the same Billboard interview. "Even if it ain't mine, I just love how that [expletive] feels. But when it's mine it feels even better because I'm able to do it. I've made projects before that weren't good, but they felt good to me. And that's all I give a [expletive] about."
"Rockabye Baby! Lullaby renditions of snoop dogg" is set to debut on Friday, Dec. 6.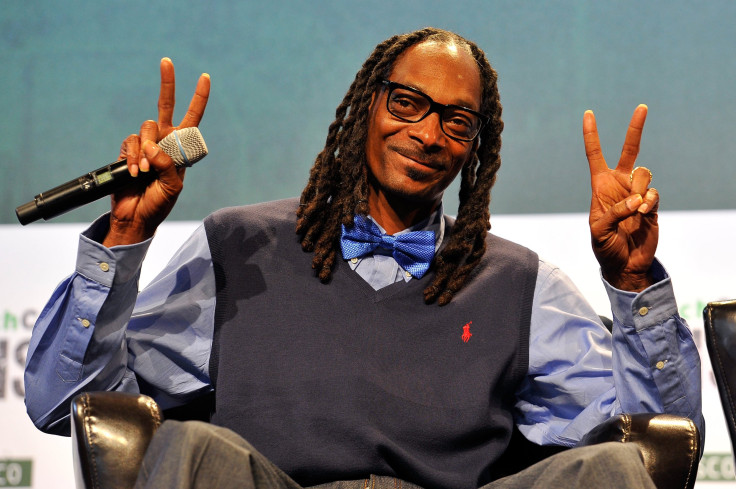 © Copyright IBTimes 2023. All rights reserved.
FOLLOW MORE IBT NEWS ON THE BELOW CHANNELS