Is Snow White Real? A Look Back Into The Life Story Of Countess Margarete Von Waldeck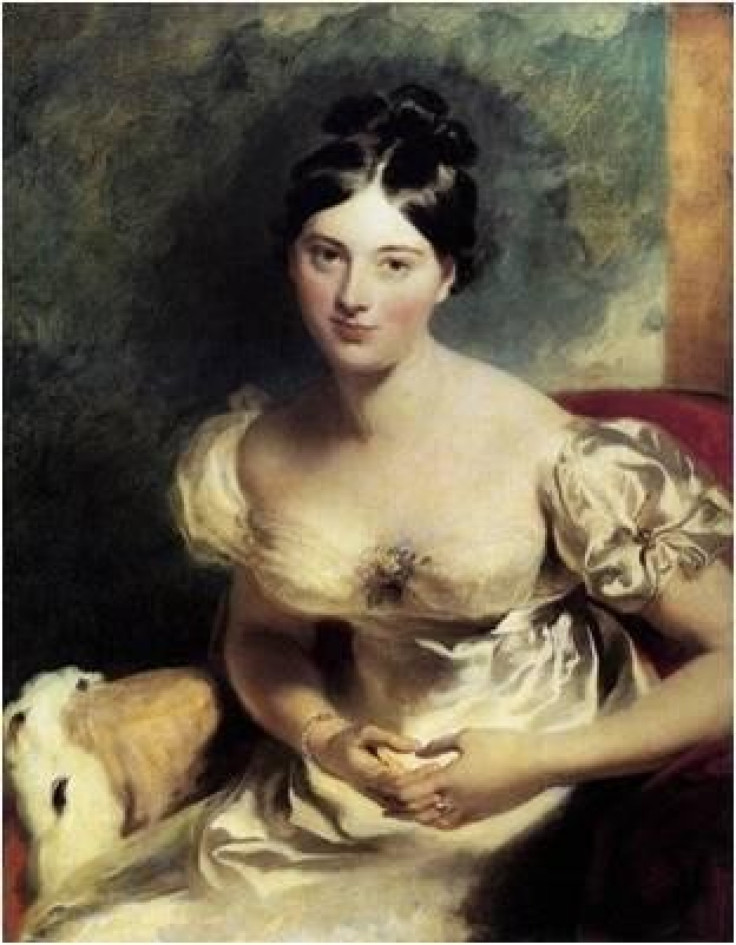 With the premiere of Rupert Sanders' Snow White and the Huntsman starring Kristen Stewart, Chris Hemsworth and Charlize Theron, many are wondering if the folk tale popularized by the Brothers Grimm and Walt Disney -- about the girl with hair as black as ebony and skin as white as snow -- is based on a real person.
Jakob and Wilhelm Grimm, the authors of the original Schneewittchen und die sieben Zwerge, or the story Snow White and the Seven Dwarfs, were German scholars who collected, researched and wrote stories based on folklore in the early 1800s. The stories, which were spread by word of mouth, were treated as scholarly research, and the Grimm brothers eventually compiled more than 200 of them. One of those stories was Snow White, and based on accounts from various people -- from peasants to aristocrats -- which drew some criticism based on how accurately the oral tradition was rendered during the transcription process.
However, in 1994, a German scholar named Eckhard Sander wrote Schneewittchen: Marchen oder Wahrheit? which translates to Snow White: Is It a Fairy Tale? in an effort to debunk claims that the protagonist in Snow White never existed and was not based on historical fact.
According to Sander, the account from the Grimm Brothers' fairy tale Snow White was based on the life of Margarete von Waldeck, a German countess who was the mistress of a Spanish prince during the 1500's.
Von Waldeck, commonly referred to as Margaretha of Waldeck, was born to Philip IV in 1533, the German Count von Waldeck-Wildungen. At the age of 16-years-old, von Waldeck was forced by her stepmother, Katharina of Hatzfeld with whom she did not get along well, to move to Wildungen, Brussels. There, she reportedly fell in love with a prince who would later become Phillip II of Spain, much to her stepmother's dismay.
Sander wrote that von Waldeck, who died at the age of 21-years-old in 1554, was poisoned by Spanish authorities after the King of Spain and her evil stepmother saw the imminent marriage between her and the prince as inconvenient politically for the nation, which Phillip II would inherit from Charles V. According to his research, the method of using poison to rid of von Waldeck was chosen to play off her death as illness and not a murder plot. Sander also cited evidence to his claim, like the will von Waldeck wrote shortly before her death, which was penned with frenzied handwriting showing the symptoms of the effects of dying from poison. While it is unknown whether von Waldeck was killed by poison or who did it if she was murdered, it was not her stepmother as the traditional story reads since she was dead before the death of her stepdaughter.
While not exactly parallel to the story of Snow White, the life of Margarete von Waldeck appears to be a derivative of the fairy tale, where a stepmother is jealous of the beauty of her stepdaughter and orders her to be killed by a huntsman by poison. Sander pointed out other similarities between the fictional Snow White and von Waldeck, one being the poison apple. Sander believes the apple was added to the story of von Waldeck after a historical event in German history where a man was arrested for giving children who he believed stole from him apples containing poison. Sander also pointed out that in the original Grimm story, Snow White had yellow hair just like the naturally blonde von Waldeck. Von Waldeck also grew up in the Bad Wildungen area of Hesse, Germany where children, referred to as dwarfs because of their height stemmed from poor nutrition, worked in her brothers' copper mines.
For many like Eckhard Sander, the traditional components of the Brothers Grimm version of Snow White, having been adapted countless times in movies and television, juxtaposed next to the life of Margarete von Waldeck is too close for coincidence. Decide for yourself.
© Copyright IBTimes 2023. All rights reserved.