Social Media Superstar Patrick Starrr Shares Why Haters Don't Matter: 'Living Life, That's Important'
Beauty vlogger Patrick Starrr has shared why he no longer feels the need to respond to his haters, according to E! News.
"I used to feel the need to clap back at negative comments," Starrr, who boasts 10 million followers across Instagram, TikTok and YouTube, said in an exclusive interview with the outlet. "But at the same time, I know who's important to me and where my time and energy should go."
The 33-year-old Filipino American makeup artist became famous for featuring new makeup releases and showing impressive makeup transformations in his videos. He has also delved into creating elaborate dance videos and doing celebrity interviews over the years.
His uploads are very entertaining, but it does not mean that he always gets positive comments from viewers. Despite this, however, Starrr remains undaunted. In fact, in the same interview, he explained why taking a break from social media every now and then is good for one's mental health.
"The key to unlocking balance is being self-aware, knowing when to be on your phone and when to be off your phone and really living life, that's important," the social media superstar said.
Loving one's heritage is also key to a happy life, according to Starrr.
"I know that's very hard as a minority with generational trauma, and parents, and grandparents and tradition but I feel like owning who you are and staying who you are is the most important thing in life," he explained.
He continued, "I've been on a wellness journey, inside and out."
Starrr, whose real name is Patrick Simondac, has demonstrated his exceptional makeup skills on the likes of Miss Universe 2015 Pia Wurtzbach, Kim Kardashian, Katy Perry, Tyra Banks and Paris Hilton.
The social media influencer's love for makeup has also led him to launch his own cosmetics brand, One/Size, in 2020.
"The response has been crazy and there's been so much international demand in my DMs," Starrr said in 2020, prior to the launch of his brand in Southeast Asia. "To see how fast we're growing as a brand beyond North America is amazing."
Starrr created a buzz Friday when he walked the red carpet of the Asian American Awards. He wowed the crowd with his sapphire blue gown with a matching turban and drop earrings.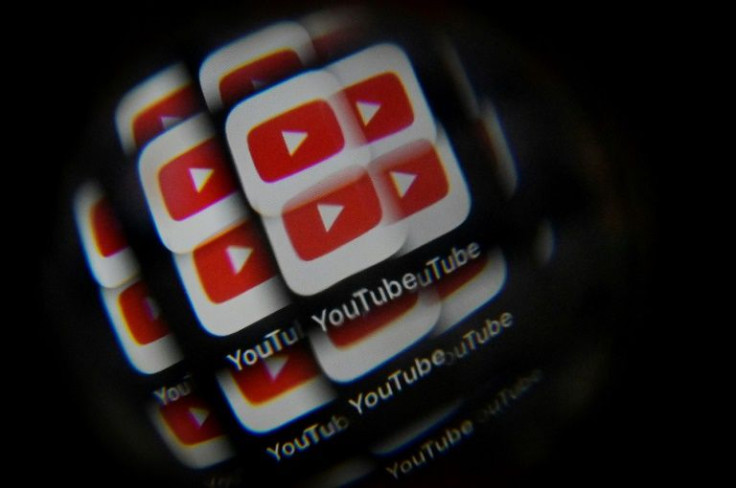 © Copyright IBTimes 2023. All rights reserved.