'The Society' Actress Olivia Nikkanen Tests Positive For COVID-19
KEY POINTS
Olivia Nikkanen has become the latest celebrity to test positive for coronavirus
The actress shared that she will be doing her part to bring change in the society and others should do it, too
She and her mom have been isolating themselves in their apartment for the last 2 weeks
Olivia Nikkanen, who was last seen in the popular Netflix series "The Society," has become the latest celebrity to test positive for coronavirus. The 21-year-old shared a personal update on Instagram and spoke about the uncertainty the world is in right now due to the disease that is really "scary."
The actress explained that she took the test for COVID-19 on March 16 and got her results later in the week. The test came out to be positive. Later in the video, she insisted that she is not panicking after getting the result and is doing her part to make people learn about the complications of the illness.
Nikkanen also feels lucky that she could just treat herself by staying inside her home and noted that it is a "privilege." The young actress also encouraged her followers to do their part and consider the lives of the people who are working tirelessly to treat people without even getting a chance to see their families.
"I tested for COVID-19 on Monday (March 16) and the result came back positive last night. Obviously, there is a lot of uncertainty in the world right now and it is really scary. I am terrified of what is happening but I also know I can do my part and that is making me feel better. I feel extremely lucky to be able to stay home and fully recover, it is a privilege. If you are also in that position, please think about people who are not able to take time off," Nikkanen said.
The "Americans" star further stated that life will get back to normal when this is over, but in order for it to happen, it has to shift and make room for "change."
In another post, the actress can be seen standing in the balcony of her apartment and making videos of her neighborhood. In one of the videos, a lot of people can be seen making loud noises from their respective apartments. The star further added she and her mom have been isolating themselves in their apartment for more than two weeks.
Nikkanen has been documenting her symptoms throughout March. On March 13 and 14, she was experiencing high fever and "terrible" body aches. Meanwhile, she lost her sense of smell and taste on March 15 and experienced a lot of "fatigue."
Apart from Nikkanen, celebrities like Tom Hanks, Rita Wilson, Idris Elba, Daniel Dae Kim, Olga Kurylenko, and Rachel Matthews have also tested positive.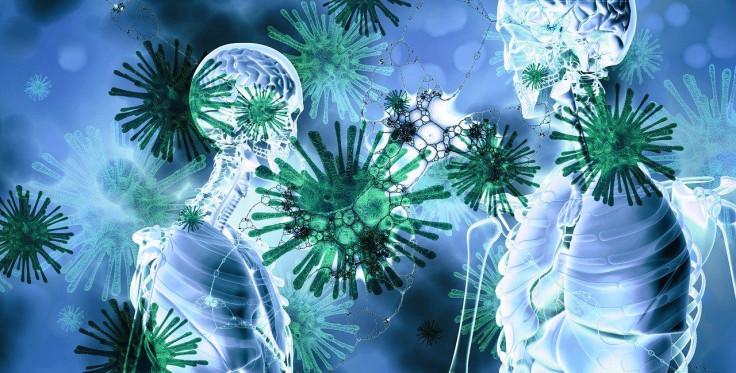 © Copyright IBTimes 2023. All rights reserved.