Sofia Vergara-Nick Loeb Frozen Embryo Custody Case Raises Legal Questions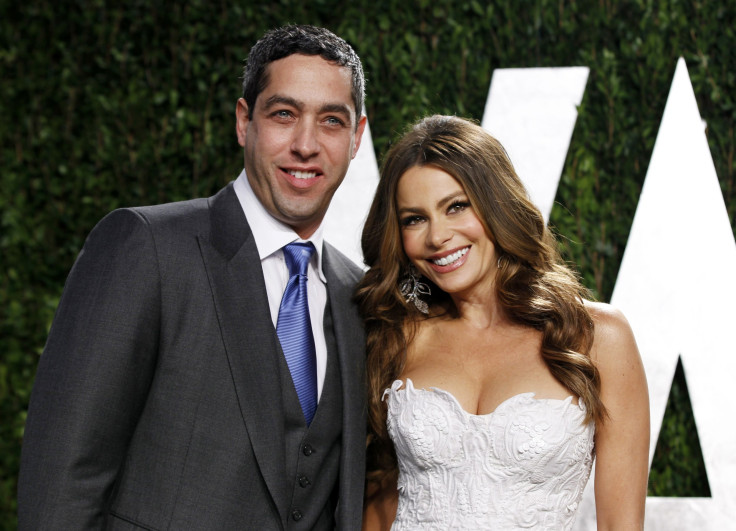 "Modern Family" actress Sofia Vergara has a very modern dilemma. Although she and "Magic Mike" actor Joe Manganiello recently announced their engagement, her former fiance Nick Loeb recently refiled a California lawsuit to prevent her from destroying the frozen embryos created with his sperm and her eggs six months before their breakup. The documents were obtained by In Touch and published Thursday.
Loeb's original lawsuit was filed in August 2014. He refiled it this month, with amendments, after he sought new representation, according to In Touch. But what does the law say about frozen embryo custody? Can Loeb really hang onto the embryos, and perhaps even implant them into a surrogate without Vergara's consent?
"The idea that he wants to save the embryos because he thinks they're people -- it's not going to fly, " Tom Pinkerton, an attorney for the Reproductive Law Center in San Diego who has devoted his entire law practice to assisted reproduction law, told International Business Times. "The courts have consistently ruled that a person's interest in not becoming a parent against their will usually carries more weight than the other party's desire to become a parent. So I think he's going to lose and I think she'll win. And I think it comes down to what's in the contract they signed, or the consent form they signed with the doctor."
In Touch reported that, according to Loeb, on Nov. 16, 2013, the fertility center in California gave the couple forms to sign stipulating the fate of the frozen embryos should one of them die -- but not separate -- and the couple got into a fight about it. Loeb claims that he provided his signature to the form agreeing that "in such a circumstance, the Female Embryos be thawed with no further action," but that he did so under duress "even though he did not agree with it, in order to avoid further abuse." (Loeb also claimed in the lawsuit that Vergara was emotionally and physically abusive.) As a result, Loeb is also suing the fertility center to prevent them from destroying the embryos, reports In Touch.
Out Of The Shadows
The Vergara/Loeb case brings out into the public spotlight the fraught legal issues surrounding IVF (in vitro fertilization) procedures and frozen embryo custody cases that have wended their way to their courts since the 1990s.
"While the growth of IVF has been rapid, comprehensive statutes on how to resolve the inevitable disputes that leave embryos only half-wanted are non-existent," Roy Strom, a journalist for the legal trade publication Chicago Lawyer and author of the article "Frozen Embryos: Who Do They Belong To?", told IBTimes. "Instead, courts in 10 states, Illinois being the latest, have had to make the rules," Strom said, adding that no state has passed a law that handles the subject. He reiterated that although states vary, "Generally, courts rule in favor of a party if there's a contract that gave them the right to make the decision. If no contracts exist, courts have been more likely to side with the person objecting to the child's birth."
Strom added, "It gets more complicated if one of the parties is an infertile woman or, potentially, a sterile man. People argue that because this is their last chance at having a child, their desire to be a parent outweighs their partner's wish not to be."
It seems a Tennessee court in the first frozen embryo custody case -- Davis v. Davis (1993) -- considered that line of thinking for a moment in determining the fate of one divorced couple's frozen embryos. The woman wanted to donate them to an infertile couple; the man didn't want any more children. He ultimately prevailed, but the courts argued that if she'd wanted to be a parent and IVF was the only way to achieve that, they would have considered giving her the embryos.
"Ordinarily, the party wishing to avoid procreation should prevail, assuming that the other party has a reasonable possibility of achieving parenthood by means other than use of the preembryos in question," the Tennessee court wrote. "If no other reasonable alternatives exist, then the argument in favor of using the preembryos to achieve pregnancy should be considered. However, if the party seeking control of the preembryos intends merely to donate them to another couple, the objecting party obviously has the greater interest and should prevail."
Attorney Pinkerton said that it is not ususual to see "holes" in the consent forms that lead to cases like the Vergara/Loeb dispute. "IVF doctors aren't lawyers," he said, adding that it would be helpful if there were a model form IVF doctors could use that takes into account the possibility that the couple will separate.
"Lawyers make some things unnecessarily complex," said Strom. "But the creation of frozen embryos is an area in which lawyers need to be more involved. Most of the time you see this hand-wringing because no one wanted to work out a contract beforehand. Creating frozen embryos is stressful enough without worrying about a future breakup."
© Copyright IBTimes 2023. All rights reserved.