The Softer Side Of Rocco Landesman: NEA Grants Bring The Arts To Your Town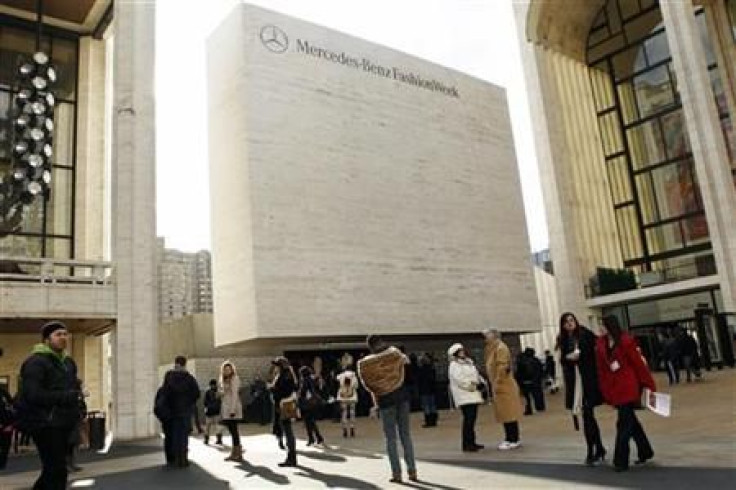 When cleaning up America's underserved cities and towns, is it better to use a mop or a paintbrush? The National Endowment for the Arts would say the latter.
The NEA announced this month the second round of grants under its ambitious nationwide initiative dubbed Our Town, which provides funds to struggling neighborhoods for the purpose of investing in theater, dance, music, writing, and visual art.
The program is doling out 80 grants this year, up sharply from the 51 grants awarded last year. In amounts ranging between $25,000 and $150,000, a total of $4.9 million will be given to communities across the country in need of revitalization -- places such as Cleveland, Independence, Kan., Milwaukee, Rahway, N.J., and Roanoke, Va. -- where economic stagnation and urban decay have crippled local budgets and devastated arts organizations large and small. The initiative spans 44 states and the District of Columbia.
The federal government allocated $146,020,992 for the NEA this year, down from $167,500,000 in 2010. As a 2-year-old program, the Our Town initiative is nothing if not an example of the agency's determination to do more with less.
However, the program may also be seen as a kind of referendum on the sometimes-precarious leadership of Rocco Landesman, the gruff, notoriously candid Broadway mogul who was handpicked by President Barack Obama to run the NEA in 2009. Our Town has been one of Landesman's signature initiatives, a manifestation of his oft-repeated battle cry that the arts are not merely a cultural diversion, but a strong source of jobs and economic stimulus.
As the co-owner of Jujamcyn Theaters, Broadway's third-largest theater chain, Landesman has brought firsthand knowledge of those economic forces to the country's largest grant-making agency for the arts. What he hasn't bought is diplomacy.
Known for his energetic speeches and utter absence of Washingtonian decorum, Landesman has been as controversial a leader as he has been a colorful one. Speaking at a conference on new play development last year, he suggested that one way to address the problem of dwindling audiences is by cutting the number of theaters -- not the most attractive-sounding proposal at a conference attended by people who actually work in the theater industry.
Unsurprisingly, the comments led to a torrent of angry blog posts.
"Maybe the NEA is outdated and should be replaced by another system for funding the arts in the United States," wrote one blogger quoted by the New York Times. "Or maybe the people who are running the NEA should be replaced."
But Landesman did not back down. In a phone interview with the New York Times that same week, he reaffirmed his unpopular belief that the supply has outpaced demand in the nonprofit theater sector. "Our research shows that attendance has been decreasing while the number of the organizations have been proliferating," he said. "That's a discussion nobody wants to have."
That exchange earned Landesman a reputation among local arts leaders as a cold, unsympathetic absolutist, whose Darwinian approach to the arts industry would inevitably result in smaller organizations being denied funding, as indicated in an account by the Washington Post.
And yet Our Town's reach suggests their prediction may have been unfounded.
More than one-half of the Our Town grants this year are going to communities with populations of less than 50,000, and five are going to towns with less than 1,000 residents. Teller, Alaska, a remote village of 260 people, is receiving $50,000 for an igloo/cultural center that will integrate public art as part of its mission. Other community organizations set to receive funds include Cityfest in Wilmington, Del.; Writers' Theatre in Glencoe, Ill.; and Oddfellows Playhouse in Middletown, Conn.
Landesman's home turf of New York didn't make the cut.
© Copyright IBTimes 2023. All rights reserved.
FOLLOW MORE IBT NEWS ON THE BELOW CHANNELS