'Solo Leveling' Manhwa Gets Anime Adaptation: Trailer, Visuals And Synopsis Out
KEY POINTS
"Solo Leveling" new trailer shows characters in action
It's based on DUBU (REDICE Studio), h-goon and Chugong's original work
Crunchyroll unveiled the trailer during Anime Expo 2022
A popular Korean manhwa titled "Solo Leveling" is getting an anime.
Crunchyroll confirmed the anime adaptation of "Solo Leveling" during Anime Expo 2022 on Sunday.
The much-anticipated anime is scheduled to arrive in 2023. "Solo Leveling" follows the life of the weakest hunter named Jinwoo Sung who struggles in low-ranking dungeons.
This is the story of the weakest hunter who resolves to become an S-rank hunter by leveling up in each quest he undertakes.
The official trailer of "Solo Leveling" shares glimpses of all the action that fans can expect.
It showcases the titular character in action and switches between animated sequences and manhwa panels.
"Solo Leveling" Anime Official Synopsis
"It's been over a decade since the sudden appearance of the 'gates'—the paths that connect our world with a different dimension. Since then, certain humans have awakened to supernatural powers. We call these individuals 'hunters'. Hunters make their living by using their powers to conquer dungeons inside the gates. In this world of tough customers, the low-ranked hunter Jinwoo Sung is known as 'the weakest hunter of all mankind'," read the summary, as per Crunchyroll's press release.
"One day, Jinwoo gets fatally injured when he runs into high-rank double dungeons hidden within a low-rank dungeon. Just then, a mysterious quest window appears in front of him. On the verge of death, Jinwoo decides to accept the quest and starts leveling up... while the others aren't," it continued.
The anime is based on original work by DUBU (REDICE Studio), h-goon, and Chugong. The series is directed by Shunsuke Nakashige. Noburu Kimura is roped in as head writer while Tomoko Sudo is the character designer.
The music for "Solo Leveling" anime is composed by Hiroyuki Sawano ("Attack on Titan"). The anime is produced by A-1 Pictures.
DUBU, who illustrates the manhwa, shared his comment with Crunchyroll about "Solo Leveling" getting an anime.
"Solo Leveling is finally making its anime debut. It feels like only yesterday that we got the offer for the anime adaptation. I feel so overwhelmed when I think that the anime is really being created right now. This is all thanks to you fans who love and support Solo Leveling. I'm filled with gratitude," DUBU commented.
The illustrator also thanked the fans and asked them to support the animation production team.
"Solo Leveling" will debut on Crunchyroll in the U.S. and the rest of the world outside of Asia.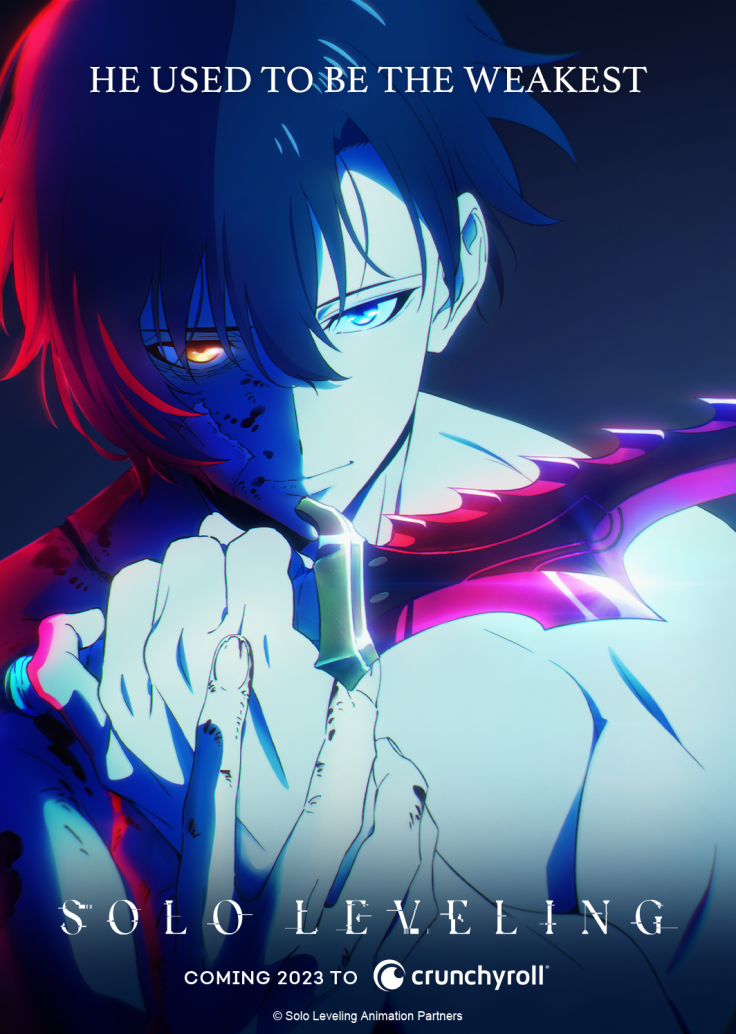 © Copyright IBTimes 2023. All rights reserved.