Some Users Want Yaccarino Out Of Twitter-Turned-X After Musk Admits Platform May Fail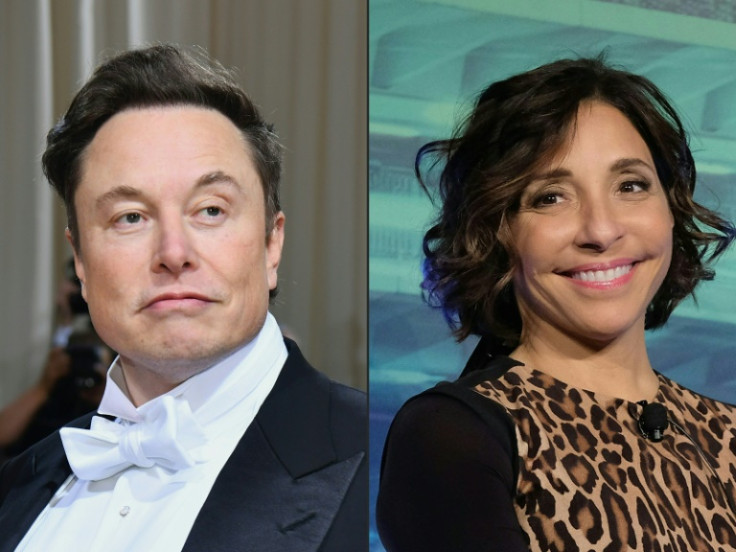 KEY POINTS
Some users said Yaccarino "is destroying" the social network
Others said the changes Musk introduced to the platform has led to it losing steam
Musk did receive some support from users who believe X was doing well
Users are blaming X CEO Linda Yaccarino after Elon Musk, owner of the social media platform formerly known as Twitter, admitted that the company he bought for $44 billion may be doomed as many predicted.
"We may fail, as so many have predicted," Musk said on Aug. 19, adding that even if it happens, X will "try our best" to be a "great" social network at a time when there are no good platforms online.
Twitter users have since flooded Musk's posts with responses, with some giving words of encouragement to the tech mogul and others putting the blame on Yaccarino, who has only been holding the fort for roughly three months.
Trump impersonator Shawn Farash said the SpaceX founder should "get rid" of Yaccarino as she "is destroying this place."
User @ProudArmymom66 echoed Farash's sentiments, saying Yaccarino's departure would make X the top social media network.
Several other users had almost the same thing to say about Yaccarino, whom Musk chose in May to replace him as Twitter's CEO following the top ad executive's exit from NBCUniversal. At the time, Musk said he would continue to lead the company's technology and design while Yaccarino would focus on business operations.
Comments about Yaccarino's leadership came after she said X was "close" to breaking even, noting some of the brands that left the platform since Musk took over were now returning.
While some users believe Yaccarino's leadership has played a major part in X's seeming downtrend, others said that Musk's decisions have led to the platform's lackluster performance in recent months.
One user even said Twitter was "doomed from the start" after Musk's chaotic takeover late last year, adding that the name change from Twitter to X "makes the spot and day this platform died."
After Musk renamed San Francisco-based Twitter to X, analysts and brand agencies said the move wiped anywhere between $4 billion and $20 billion from the social network's value.
Steve Susi, director of brand communication at Siegel & Gale, said losing Twitter's original brand name was a "significant financial hit," considering how it took the company more than 15 years to earn global equity.
Others rallied behind the Tesla CEO, saying he was doing a great job and just had to make the necessary adjustments to get the ball running.
Political opinion writer David Weissman said Musk should consider listening to some criticism that may help X.
Some users also pointed out that Musk should "knock it off" regarding the removal of the "block" feature.
Musk said on Aug. 19 that the "block" feature would be removed "except for DMs." The said feature has been used to restrict interactions with specific accounts.
The tech titan has repeatedly said he wants free speech to flourish on the platform.
© Copyright IBTimes 2023. All rights reserved.