'Sons Of Anarchy' Season 7 Spoilers: 15 Things To Know About The Final Season Before The Sept. 9 Premiere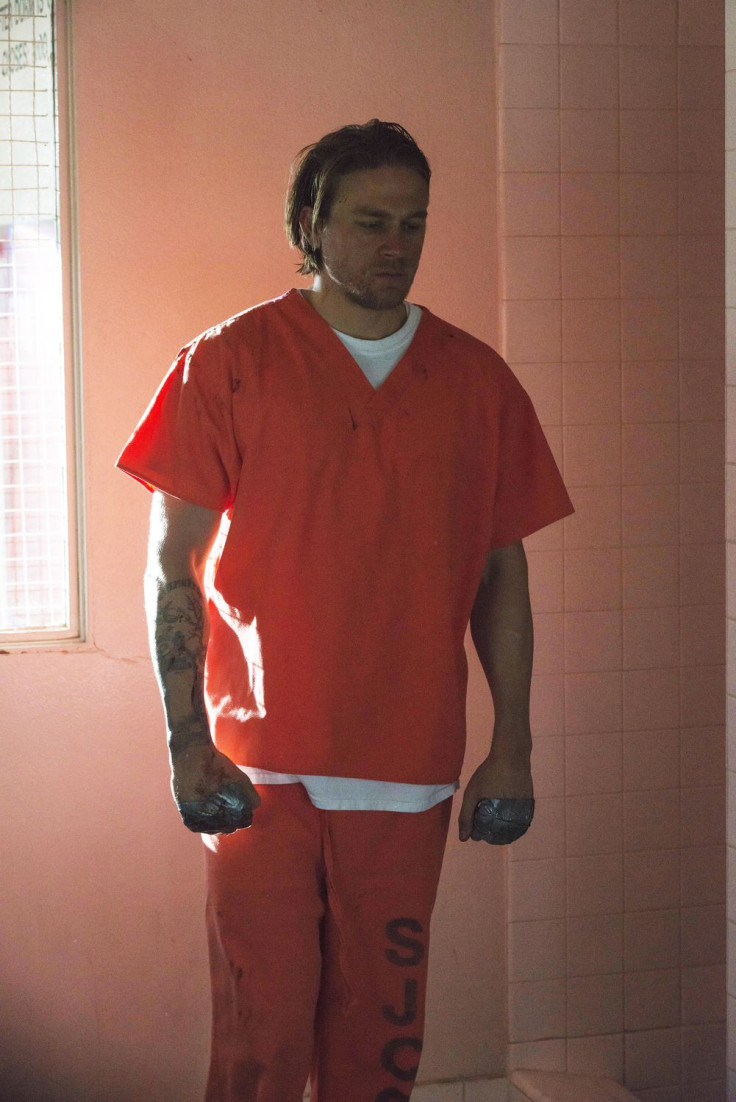 You may want to buckle up, "Sons of Anarchy" fans, because rumor has it the final season of the hit FX series is going to be a very bumpy ride. Kurt Sutter, mastermind behind the chilling crime drama, says viewers of the "SoA" series will be shocked with just how chaotic the final season will be.
But don't panic! We're here to walk you through all the twists and turns set to occur in the last season of "SoA" -- starting with the show's jaw-dropping Season 7 premiere, "Black Widower." Here's everything you need to know about the show's final season:
1. Season 7 will kick off on Tuesday, Sept. 9, at 10 p.m. EDT with an hour-and-45-minute premiere.
2. Episode 1, "Black Widower," will focus around the storyline of Jax getting out of prison and seeking revenge on the person responsible for Tara's brutal demise. "In the wake of Tara's death, Jax makes vengeance a club priority," the synopsis for the Season 7 premiere teased.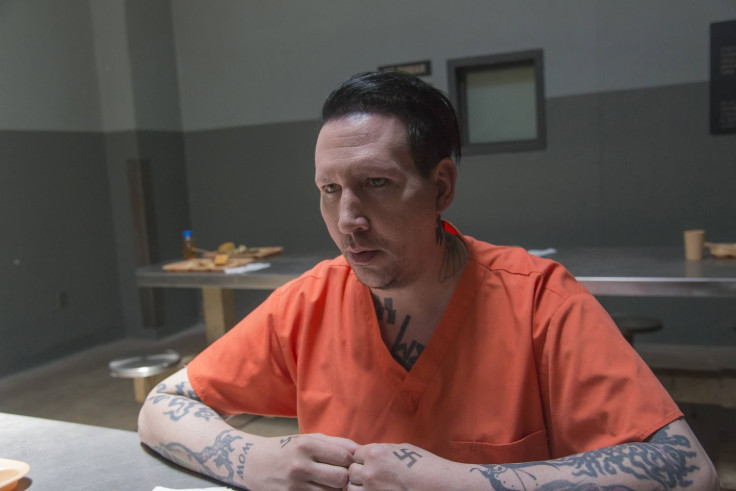 3. Marilyn Manson will make his debut in the Season 7 premiere, and reports say his portrayal of Ron Tully, a white supremacist Jax meets in prison, isn't half bad!
4. Manson isn't the only guest star set to appear in Season 7 of "SoA." Lea Michele will be appearing as a truck stop waitress and single mother in the sixth episode. Courtney Love will appear in the fourth episode of the seventh season for a multi-episode arc as Ms. Harrison, the teacher of Abel. Malcolm-Jamal Warner has also been added to the cast in a recurring role.
5. Walter Goggins will be reprising his role as the sassy Venus Van Dam. "I am very happy to report that in season 7 of SOA, THERE WILL BE SOME MUTHAF---IN' VENUS," Kurt Sutter tweeted.
6. Other reoccurring characters will include Emilio Rivera, Billy Brown and Robert Patrick. "I don't know if I shared this. Robert Patrick, we had him on last season for a little cameo," Sutter revealed. "I dig Robert. He's a real life biker. We're going to try and spin a little story around him. So, that's a little bit of news."
7. David Labrava, Niko Nicotera and Drea De Matteo have all been upped to series regulars for Season 2. "The opening credits will change a little bit, which is always fun," Sutter said.
8. Episodes 1 – 7 titles and air dates have been released:
Episode 7.01 – "Black Widower" (Sept. 9, 2014)
Episode 7.02 – "Toil and Till" (Sept. 14, 2014)

*Synopsis reveals "SAMCRO will solicit help from another Charter to get a messy job done."
Episode 7.03 – "Playing with Monsters" (Sept. 23, 2014)
*Synopsis reveals "SAMCRO will exploit an opportunity to secure an important alliance."
Episode 7.04 – "Poor Little Lambs" (Sept. 30, 2014)
Episode 7.05 – "Some Strange Eruption" (Oct. 7, 2014)
Episode 7.06 – "Smoke 'em if You Got 'em" (Oct. 14, 2014)
Episode 7.07 – "Greensleeves" (Date TBD)
9. "SoA" welcomes new sheriff played by Annabeth Gish from "The Shield." Her character Sheriff Jarry will reportedly work hand-in-hand with SAMCRO in hopes of reducing the killings in Charming.
10. Wayne Unser (Dayton Callie), the former chief of the Charming Sheriff's Department, will allegedly assist Jarry in solving the murder of Tara.
11. Gemma will blame the death of Tara on a rival gang, starting a brutal war between clubs.
12. Gemma will protect Juice throughout Season 7. Katey Sagal revealed to E! News her character would make it her mission to keep Juice safe after what he did for her in the Season 6 finale.

"She's very loyal to that," Sagal explained. "She has selfish motivations -- she wants him to be quiet -- but she's going to make sure he's OK."
13. Two SAMCRO club members will meet their demise before the series finale of "SoA." "Two club members will be dead," Sutter told Entertainment Weekly the number of how many Charming motorcycle club members we could expect dead by the series finale. "I don't think there'll be more than that."
14. Fans have theorized that Theo Rossi's character, Juice, will be the SAMCRO member destined to die. Jax was then predicted as the second Sons to meet his fate.
[Check out the poll here of which SAMCRO member Sutter will kill off and cast your vote]
15. Sutter will allegedly use Shakespeare as a major influence for the final season so viewers should pay close attention for mirroring of "Hamlet."
What are you most looking forward to in the final season of "Sons of Anarchy"? Sound off in the comments section below!
© Copyright IBTimes 2023. All rights reserved.