'SOS': SZA Spends 9 Weeks On Billboard 200, Sets New Record After 7 Years
SZA's new album "SOS" is showing impressive staying power on the Billboard 200 chart as it spends nine weeks at the top of the list. It has become the first album by a woman ever to do so in seven years.
"SOS" remained at the top spot after it earned 93,000 equivalent album units in the U.S. in the week ending Feb. 16. The data was provided by Luminate, which compiles music data for Billboard.
The last female artist to feature at least nine weeks on top of the chart was Adele. Her "25" claimed the top spot between Dec. 12, 2015, and March 12, 2016.
"SOS" was bumped to No. 2 by Korean pop boyband Tomorrow x Together in the first week of the month. The five-member boyband landed their first No. 1 on Billboard 200 with their album, "The Name Chapter: Temptation." The album slid to No. 10 this week.
Paramore's "This is Why" is at No. 2, which is named Billboard's highest-charting alternative album in eight months. The rock band debuted their new album with 64,000 equivalent album units sold in the past week.
Billboard 200 is a rundown of the most popular albums of the week in the U.S. According to Billboard, album units are counted through album sales, track equivalent albums (TEA) and streaming equivalent albums (SEA). One album sale is equivalent to one unit or 10 individual tracks sold per album or, in the case of streaming, 3,750 ad-supported or 1,250 paid/subscription on-demand official audio and video streams of songs from an album.
In the past decade, only three female singers have spent at least nine weeks at No. 1 on Billboard 200. They were SZA, Adele and Taylor Swift, whose "1989" album claimed the top spot on the chart in the last weeks of 2014 and early 2015.
The 23-track album "SOS" has become the first R&B/hip-hop album by a woman with the most weeks at No. 1 since Mariah Carey's "Music Box" grabbed the spot for 11 weeks in late 1993 and early 1994.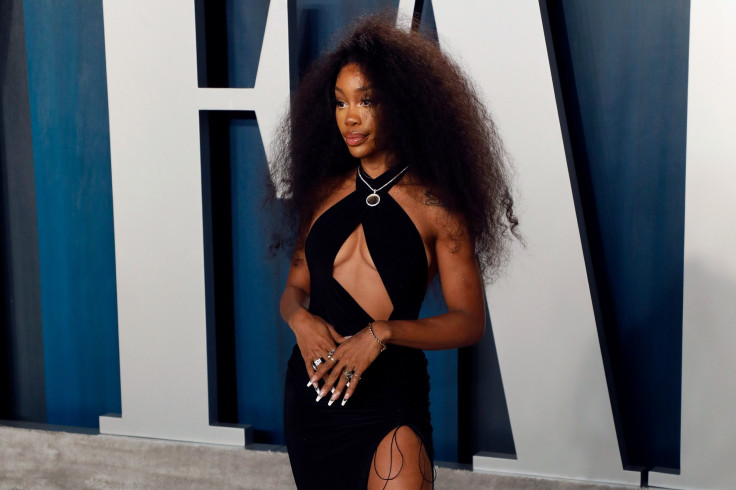 © Copyright IBTimes 2023. All rights reserved.