Soulja Boy vs. Lil Yachty Beef: Rappers End Feud After Fighting Over Model India Love
The beef between rappers Soulja Boy and Lil Yachty may win the title of hip-hop's shortest-lived beef. After starting a feud on Saturday, the beef between the performers appears to have come to an end.
In since-deleted videos posted to Instagram on Sunday, Soulja Boy said the feud over model India Love was blown out of proportion because he hadn't had any weed. "Lil Yachty, you know I love. I just need to smoke a blunt. You know how big Soulja start tweaking when he ain't go no weed," the rapper said in a video.
In a separate video, Soulja Boy said the beef was "exaggerated" and he feels like people keep "trying" him."
"I feel like everything was just exaggerated," he said. "I feel like n----- keep trying me, man. I'm not no b----. Lil Yachty texted me telling me to take a picture down of India Love. I've been with this girl for years and she ain't even met this n---... Everybody that's beefing with me, Lil Yachty, let's squash that s--- bro. The Lil Yachty beef over."
The feud began when Soulja Boy posted a photo of him and India Love on Instagram. Lil Yachty, who claimed to be in a relationship with Love, sent Soulja Boy a text which he then posted on Instagram for everyone to see.
"I f--- with you bro u know dat but u gotta take dat down," read Lil Yachty's text, to which Soulja Boy responded, "I can't tell… U want beef."
Yachty then fired back on Twitter, threatening to end Soulja Boy's career. "...Leave him cold like Minnesota," tweeted the "1 Night" rapper. The feud then took another turn when India Love came forward and said she wasn't in a relationship with either of the rappers.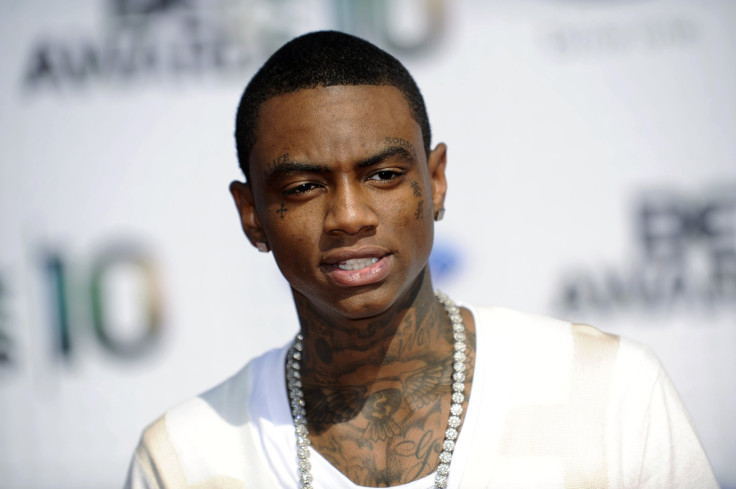 © Copyright IBTimes 2023. All rights reserved.