South Africa Terror Alert: US Warns Of Possible Terrorist Attack By 'Extremists'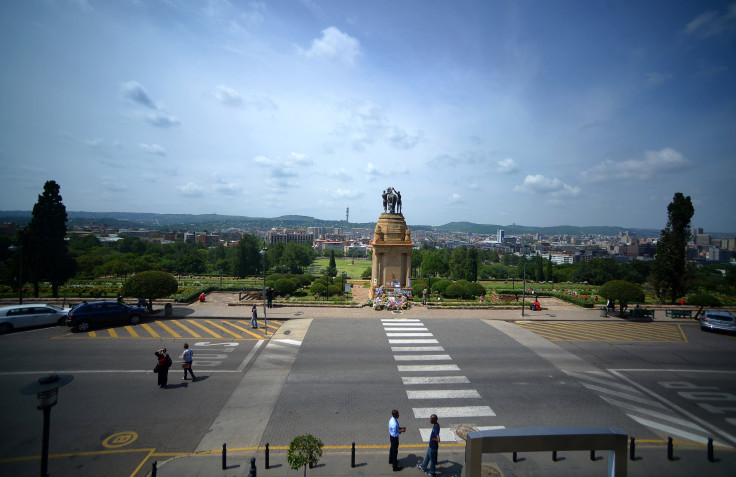 The United States alerted its citizens Tuesday to a possible terrorist attack by "extremists" on U.S. interests, services and government facilities in South Africa.
"The U.S. Diplomatic Mission to South Africa has received information that extremists may be targeting U.S. interests in South Africa, to possibly include U.S. government facilities and other facilities identifiable with U.S. business interests. There is no additional information as to timing or potential targeting," the U.S. Embassy in Pretoria said in a statement Tuesday. "Review your personal security plans; remain aware and vigilant of your surroundings, including local events, monitor local news stations for updates and follow instructions from local authorities. Be vigilant and take appropriate steps to enhance your personal security. "
South Africa has been largely hailed as a stable democracy rarely linked to Islamist extremism. But at least 23 South African citizens, including families with children, have traveled to Iraq and Syria to join the Islamic State group, also known as ISIS or ISIL, Al Jazeera reported in May. In the country of 52 million people, Muslims represent just over 1.5 percent of the total population.
Islamist militancy has plagued African countries further north, in the Horn of Africa region, where the al Qaeda-linked group Al Shabab seeks to overthrow Somalia's Western-backed government and impose its strict interpretation of Islamic law. The insurgents have seized three towns in the East African country since Friday, Reuters reported.
© Copyright IBTimes 2023. All rights reserved.