South Carolina Woman Bit By Alligator While Walking Dog Near Pond
A 68-year-old South Carolina woman is in recovery after a freak accident where an alligator bit her as she was walking her dog. The incident happened at night near her home, which also happens to be close to many ponds.
The 8 to 9-foot alligator bit her on the arm and leg before trappers contracted by the state were dispatched. Her dog ran away during the attack and was not harmed. She received immediate treatment at the scene and was later taken to Memorial Health University Medical Center in Savanna.
A complement of the Department of Natural Resources officers, biologists and an alligator control agent went in search of the animal. They claimed they found it coming out of a pond 25 yards from the victim's home. It was approximately the same size as the one was tasked to find. The alligator was removed and euthanized by the control agents.
It was not so much because of the attack, but because it is illegal to transport alligators in South Carolina.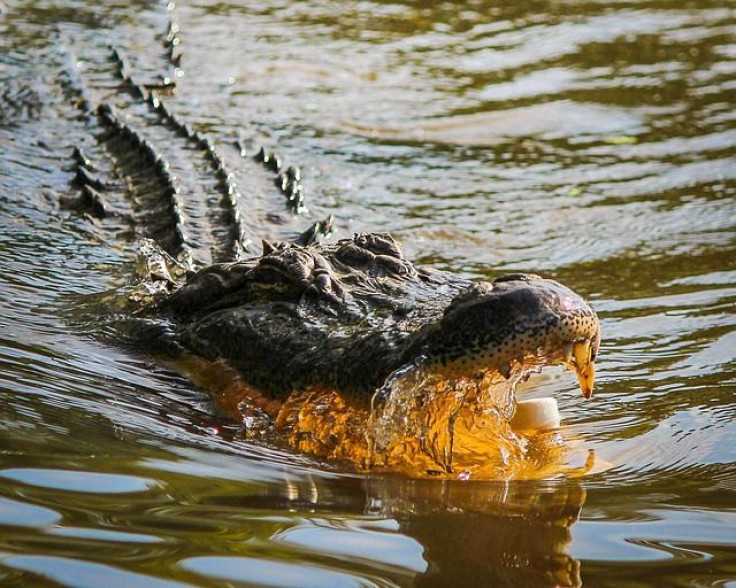 Captain Lee Levesque from the Bluffton Township said they did not find the incident in progress when they arrived. The injuries sustained were also not life-threatening by they would be life-changing. In his experience, these incidences are not a common occurrence.
The Beaufort County office also reiterated the same commands urging residents to be mindful of alligators. They should also be watchful when walking near lagoons and ponds, especially at night because visibility is low.
It could be the alligator may have noted the proximity of the woman and her apparent unawareness as an opportunity for an easy meal. It did not help that she lived yards from the alligator this whole time.
Captain Levesque stated they try and consider trends as a means of creating a preventive message for residents so they can avoid similar situations. He did point out the fact they are wild animals; hence, unpredictable, so there may not be a trend to based on.
Residents in the vicinity were shocked to hear of the attack despite seeing alligators in the area. Michael Smith, a Sun City resident, stated he has never heard of any animal attacks in the area. However, one has to be careful considering there are wild animals out there.
The attack comes almost one year after an alligator killed Cassandra Cline in Sea Pines. The Department of Natural Resources claimed the alligators do not tend to be aggressive, but they are opportunists. So, they would go after pets which they see as easy prey.