'Southern Charm's' Naomie Olindo Says Hookup With Ex Craig Conover Was 'Closure'
KEY POINTS
Naomie Olindo and ex Craig Conover hooked up after she returned to South Carolina in the wake of her split from Metul Shah
Olindo said they were just having "fun" and knew they would not get back together
Conover admitted that filming the latest season of "Southern Charm" with his ex was "not great"
Naomie Olindo and Craig Conover are not getting back together despite their rendezvous.
The "Southern Charm" stars revealed in the trailer for the new season that they had a post-breakup hookup after she returned to Charleston, South Carolina, in the wake of her split from Metul Shah. Olindo shared more details about the revelation in an interview with People ahead of Thursday's premiere.
"Neither one of us ever thought we would get back together," the 29-year-old reality star explained. "This happened a year ago now, and it was sort of a one or two-off situation where you just know each other and you're comfortable around each other and you have some fun."
She added that their rendezvous was "almost like a bit of closure at the same time because we had been together for so long and now we finally had a friendship again now that so much time had passed."
"It was nothing more than that," Olindo insisted.
Olindo and Conover dated for about three years before splitting up in September 2017. Most of it played out for the "Southern Charm" cameras.
Conover recently discussed filming the latest season of "Southern Charm" with his ex, admitting to Page Six that it was "not great."
"It's not normal to hang out with your ex as much as you do when we're doing these projects," the 34-year-old reality star explained. "You'll get to see me and Naomie butt heads."
The lawyer insisted that he was "very accommodating" when Olindo returned to "Southern Charm" following her hiatus. She left the Bravo reality show after Season 6 in 2020 but "begged" the network to have her back for Season 8.
"I was very welcoming, like, 'Come on back! Screw it, the fans would love to see you,'" Conover said.
However, he admitted that things changed as the season went on. He realized that he was seeing Olindo more than he "wanted" to.
"And then, you know, I don't have a lot of patience for her, which is something that you'll get to see," he said. "But I'm just like, yeah, there's a reason we're exes. And now we're together all the time."
Their co-star Shep Rose, a close friend of Conover's, agreed with him. Rose noted that Olindo "agitated" Conover "on certain levels at times" because they both knew each other so well.
Olindo also spoke about her relationship with Conover in an interview with Page Six last week. She admitted that she was "a little too tough" on him when they were together. She said she realized she could have delivered her words better and felt that she probably crossed the line by doing things that were "not the job of a girlfriend to do."
Conover is currently dating Paige DeSorbo, 29. Olindo is supportive of her ex-boyfriend's new relationship.
"They're great together," Olindo told People. "I'm super-supportive of him, super-supportive of her. They're really happy and it's nice to see."
"Southern Charm" Season 8 premiered Thursday on Bravo.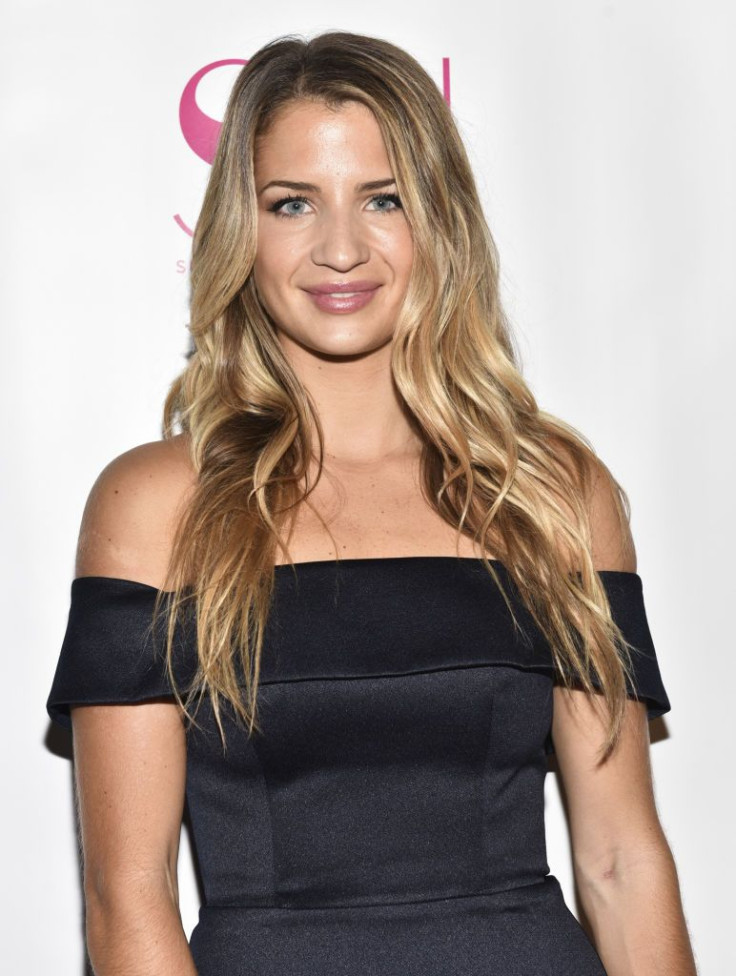 © Copyright IBTimes 2023. All rights reserved.
FOLLOW MORE IBT NEWS ON THE BELOW CHANNELS