Southwest Airlines Passenger Kicks Fellow Traveler, Bites Officer While Being Dragged Off Plane
In a shocking turn of events inside a Southwest Airlines plane, a rowdy and allegedly drunk passenger created a ruckus that led to the staff kicking her off the plane. Kansas woman Kamaryn Gibson was arrested after the bizarre incident that took place inside a plane.
The 25-year-old's outburst caused inconvenience to other travelers, who later cheered when she was being removed from the plane, the New York Post reported citing a cell phone video that was shared on TikTok.
The woman allegedly bit and kicked a sheriff's deputy at Louis Armstrong New Orleans International Airport.
The incident took place on the evening of Memorial Day, but news about it surfaced this week, New Orleans Advocate reported. The plane, which was getting ready to take off, had to return to the gate due to the woman's behavior.
Jefferson Parish Sheriff's Office Captain Jason Rivarde reportedly said Gibson began to put her feet up on the seat in front of her and kick the passenger in that seat, which led to an argument. As she went rogue, pilots were forced to bring the plane back to the gate.
Gibson "refused to exit the plane multiple times," despite deputies trying to remove her peacefully, Rivarde told the newspaper.
A video was shared on Instagram showing a woman being dragged off a plane by two deputies.
"I literally need my phone," the woman was heard saying, adding moments later. "I'm literally so confused ... what's happening."
A TikTok user named kicknit35 wrote: "When you get removed from your #flight and arrested for being to #drunk #southwest #southwestairlines #cops #nola #memorialday #cameron @Southwest Airlines your #flightattendants handled the situation perfectly. They asked her nicely to get off the flight, but she refused numerous times, so they called in for assistance. The police did try to remove her without force prior to the video, but she wasn't having any of it."
Speaking about Gibson's behavior, Officer Rivarde told the Advocate: "She began fighting with them and continued to fight them on the jet bridge and into the public seating area." He also added that the woman kicked and bit one officer.
The woman was charged with three counts of battery of a police officer, disturbing the peace while drunk, two counts of resisting an officer and criminal mischief, the newspaper reported. She was released on bond a day after the incident.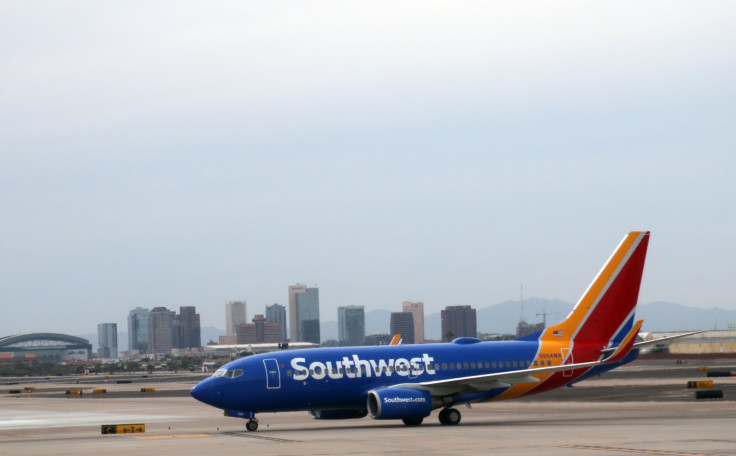 © Copyright IBTimes 2023. All rights reserved.