S&P Cuts Credit Ratings Of 8 Large US Banks As Federal Reserve Rethinks Bailouts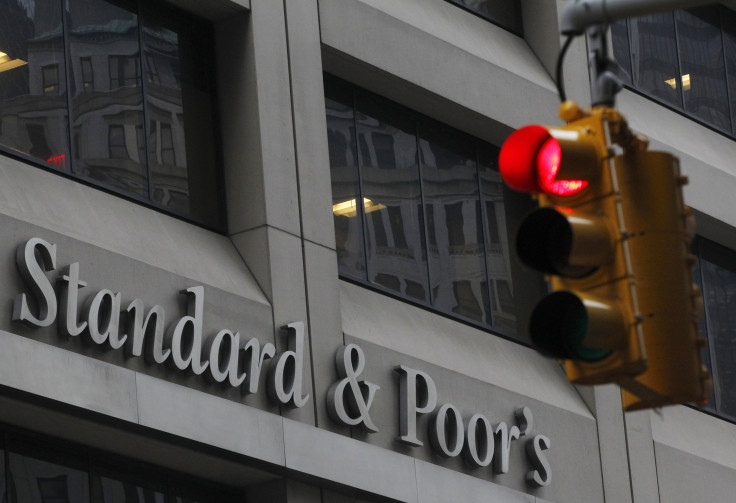 The holding companies of JPMorgan Chase & Co., Bank of America Corp. and Citigroup Inc. were among eight large U.S. banks that had their credit ratings downgraded a notch Thursday by Standard & Poor's, due to growing uncertainty on whether the U.S. Federal Reserve would prop them up in a financial crisis.
The move comes a month after the banks -- known as Systemically Important Financial Institutions as their failure could trigger a financial crisis -- were placed on a so-called credit watch negative on Nov. 3. Credit watch negative indicates that there is a 50 percent chance the banks' ratings will be cut within the next three months.
"Based on our review of progress made toward putting in place a viable U.S. resolution plan, we now consider the likelihood that the U.S. government would provide extraordinary support to its banking system to be 'uncertain' and are removing the uplift based on government support from our ratings," the credit rating agency said in a press release Thursday.
In November, the Federal Reserve had approved a rule that would force large banks to hold a stockpile of debt that could be converted into equity in times of difficulty. If the banks' operating business was to fail, investors would lose their holding but the debt would be converted into new stock for a reconstituted bank.
As the new federal rules would hold the parent companies of the eight banks responsible for supporting their operating business in case of a crisis, S&P said it's taking no negative actions on the banks' operating entities right now. S&P said last month that the assumption of government support in an emergency had added one or two notches to the ratings of the banks' holding companies.
The eight banks would need an additional $120 billion to comply with the new rule, which they are expected to raise by issuing debt, rather than equity. Rating cuts typically raise borrowing costs and force banks to increase collateral.
The banks downgraded by the agency are Bank of America Corp., Bank of New York Mellon Corp., Citigroup Inc., JPMorgan Chase & Co., Morgan Stanley, State Street Corp., the Goldman Sachs Group and Wells Fargo & Co.
In September 2008, the U.S. Treasury had to cough up $700 billion to save the nation's banks because the largest of them were deemed "too big to fail." Since then, regulators have worked to ensure that taxpayers would not have to face the brunt of bailing out banks, should the financial system face the same threats it did seven years back.
© Copyright IBTimes 2023. All rights reserved.
FOLLOW MORE IBT NEWS ON THE BELOW CHANNELS