SpaceX Launches In 2017 Brought US Atop 'Space Race' After 14 Years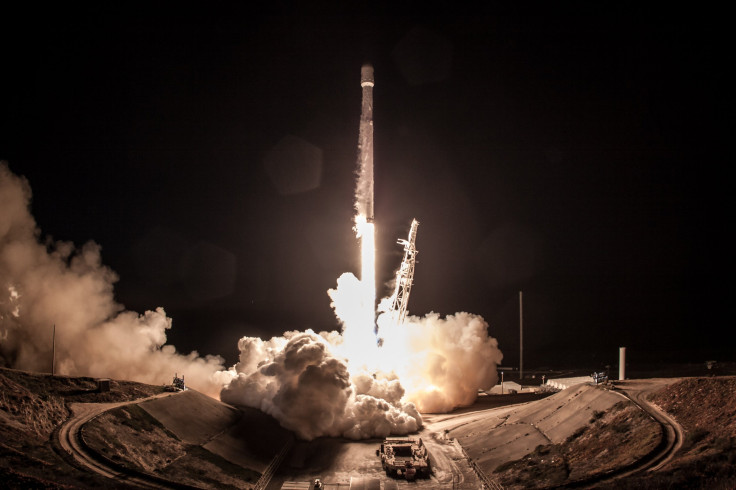 For the first time since the February 2003 disaster of NASA's Columbia space shuttle, the United States unilaterally topped the list for the number of successful orbital launches in 2017. In large part, that was thanks to Elon Musk's SpaceX, whose Falcon 9 rocket flew a record 18 missions during the year.
It was last in the year 2002 that the U.S. led the number of space launches, but following the Columbia disaster, Russia topped the list every year from 2003 to 2015. In 2016, it fell to third place for the number of launch attempts, with U.S. and China — 22 attempts each — overtaking its 19 attempts (of which 18 were successful).
In 2017, Russia's 19 successful launches were a distant second to the 29 by the U.S. China was in third place, with 16 successful orbital missions, Europe collectively fourth with nine, followed by Japan with six and India with four.
The other distinction U.S. launches claimed in 2017 was that there were no failed missions (there were no failed missions in 2016 either), unlike both Russia and China who had one failure each. A Russian Soyuz 2.1b rocket failed in November, and China's Long March-5 went off its path soon after launch in July. Europe, with less than a third of U.S. launches, also had a clean sheet, while both Japan and India also had one failure each.
The September 2016 accident that blew up a SpaceX Falcon 9 rocket does not count as a failed mission, since the rocket blew up while it was on the launch pad, and not during a mission.
With a total of 84 successful launches in 2017, over a third of them were from the United States. Other than SpaceX, eight flights were from the United Launch Alliance — a Boeing-Lockheed Martin joint venture — whose Atlas V rocket flew six times and the Delta twice. There was only one launch of Orbital ATK's Antares rocket, and two of its Minotaur rockets.
2017 was also the year when SpaceX flew its first reused rocket, and the company has done so many times since. It is expected to continue doing that in 2018, and later in January, it will also test its Falcon Heavy rocket. It has plans to fly something between 25 and 30 missions in 2018.
But that doesn't mean the United States can be assured of leading the chart once again in 2018. China, which suffered from the Long March-5 failure in July, has big plans for the year, with about 35 launches tentatively scheduled. And those are just the ones by the country's national space program. There are also some flights planned by private companies, which could push the total above 40.
Launches, for the purpose of this story, refer to the country where the rocket was built, and not from where it was launched.
© Copyright IBTimes 2023. All rights reserved.