Spain Sees Lowest Daily Number In Coronavirus Deaths After A Month
KEY POINTS
Spain just saw its lowest death toll in a month
The country is among the worst-hit in the world
The government is seeking an extension to its lockdown measures
The government of Spain expressed cautious optimism about the downward path of the coronavirus-related death toll in the country. On Sunday, one of the hardest-hit countries in the world saw its lowest daily increase in about a month.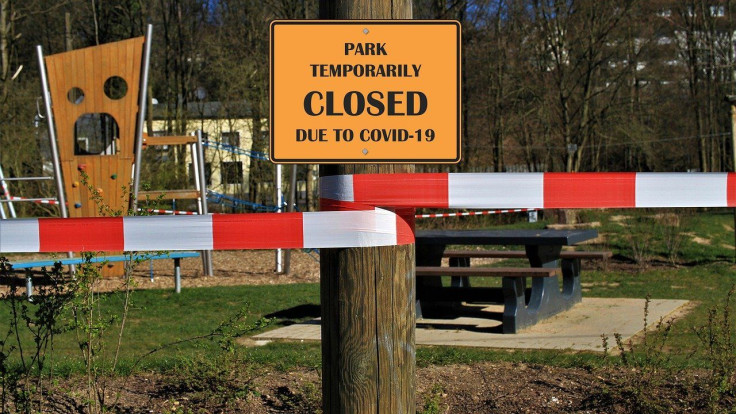 A Possible Sign Of A Slowdown
According to officials, Spain was among the highest in the world in terms of coronavirus-related fatalities, with daily increases ranging from 600 to over 900 per day since March 22. On April 2, the country saw its highest daily increase of 950 deaths. In mid-March, its government imposed a strict lockdown in an attempt to slow down the spread of the virus. According to reports, the measure may be starting to show some positive effects.
As of posting, the total number of confirmed cases of COVID19 in Spain has reached 200,210 with 20,852 fatalities. Reports say that 80,587 coronavirus patients in the country have already recovered. In a press briefing, Spain's health emergency chief, Fernando Simon, said that around 15.6% of those infected are health workers.
Health minister, Salvador Illa, for his part, revealed that the current data shows the breaking of the curve. Referring to the death toll's evolution, Illa said, "It is still a difficult stage, but we are going in the right direction."
A Barrage Of Tests
Illa also said that the country is conducting approximately 40,000 COVID-19 tests daily, which is among the highest in Europe. As of April 13, it was reported that nearly one million tests have already been performed on its citizens.
Spanish Prime Minister Pedro Sanchez announced Saturday he will be requesting parliament to extend the country's lockdown for 15 days. This means the lockdown will be in effect until May 9, though restrictions, according to Sanchez, will be more flexible. Parliament is set to convene next Wednesday, according to Health Minister Illa.
Widespread Support
The leftist-coalition government enjoyed widespread support for two extensions of the state of emergency in the past, with the first imposed on March 14. The main opposition conservative party, PP, has supported the extensions in the past. Pablo Casado, the leader of the PP in an interview with La Razon newspaper, said, "From the beginning, we have said that (Sanchez) would have our support to save lives but not to ruin Spain or to hide his mistakes."
The interview was done before the announcement of Prime Minister Sanchez on Saturday that he will request for another extension. The prime minister is set to meet the leader of the opposition Monday as the former plans to implement what he referred to as "agreements for reconstruction." Sources say this is a broad nationwide pact that seeks to address the aftermath of the coronavirus outbreak.
© Copyright IBTimes 2023. All rights reserved.