'Spider-Man' Iconic Villain Green Goblin Appears On Official Poster; Fans React
Marvel's upcoming movie "Spider-Man: No Way Home" official Twitter handle released a poster featuring one of the iconic villains, Green Goblin. However, Green Goblin wasn't visible at the first glance and the official handle encouraged fans to "zoom in" on the poster to catch a glimpse of the iconic villain.
On Sunday evening, the official handle wrote, "The Multiverse unleashed. #SpiderManNoWayHome is exclusively in movie theaters December 17" as they dropped the poster featuring Spiderman in the middle of a fight with another villain named Dr. Otto Octavius.
In the same tweet thread, they encouraged fans by writing a comment, "go ahead, zoom in on those details."
Fans immediately took to the comment section with screenshots of zoomed-in photos.
One of the fans noted, "Green Goblin got a new suit, new helmet & also a brand new glider for Spider-Man: No Way Home!"
Another fan also suggested that there are other villains too on the poster, including Electro and Sandman.
Besides the comments section, a Twitter user shared two images of Green Goblin's appearance in Spider-Man movies for comparison. "From 2002 to 2021, the return of Willem Dafoe's Green Goblin," the user captioned the photos.
In August 2021, the trailer of the highly anticipated movie was leaked, which speculated the return of Green Goblin in the upcoming installment. The action-adventure movie is helmed by Jon Watts and features Tom Holland, Zendaya, Alfred Molina, Harry Holland and Jamie Foxx in the key roles.
Last month, Tom Holland, 25, opened up with Empire Magazine and noted that he is afraid of discussing anything regarding the movie as he might "ruin" the movie for fans, ahead of its release.
"It's the first time since I got cast as Spider-Man that I don't have a contract," Holland told the outlet. "And it's... it's just really difficult for me to talk about because there are so many things I'd love to talk about that would help me embellish what I'm trying to explain. But I can't because it would just ruin the film."
"Spider-Man: No Way Home" is slated to release in theaters on Dec. 17. It will be the fourth movie in the Marvel Cinematic Universe: Phase Four.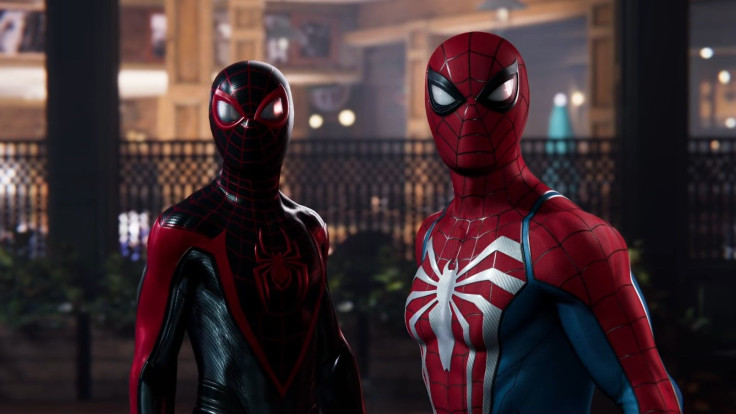 © Copyright IBTimes 2023. All rights reserved.