'Spider-Man: No Way Home' Trailer Leaks On Social Media; Fans React [Video]
Sony studio took down a leaked trailer of the upcoming Marvel movie, "Spider-Man: No Way Home," from Twitter on Sunday. But by then, fans had already downloaded the trailer and reshared it on the social media platform.
Many of the videos on social media now display a copyright notice that reads, "The media has been disabled in response to a report from the copyright owner."
One of the users shared the leaked video and wrote, "Full leaked trailer - not fake. doc oc appears in spider-man no way home trailer!"
Some hilarious posts showed Marvel Entertainment President Kevin Feige's possible reaction after the leak.
One user shared a video clip from "The Flash" and wrote, "Kevin Feige running back in time to prevent the Spider-Man : No Way Home trailer from leaking."
Fans believe Green Goblin will return in the upcoming installment of the highly anticipated movie. One user wrote, "Kevin Feige when the person who leaked the Spider-Man: No Way Home trailer explains themselves."
However, some fans suggested that it could be a fake video.
One person wrote, "Spider-Man no way home trailer is leaked but we can barely see it even if it's available everywhere if you wanted to leak then why did you used VGA Camera to capture the screen you could've upload the whole video directly or you just fooling us by fake video."
The action-adventure movie is helmed by Jon Watts and features Tom Holland, Zendaya, Alfred Molina, Harry Holland and Jamie Foxx in key roles. The movie is produced by Feige and Amy Pascal while Sony will distribute it.
"Spider-Man: No Way Home" will mark the third installment of the franchise. Marvel released "Spider-Man: Homecoming" in 2017 and "Spider-Man: Far From Home" in 2019. The upcoming installment is penned by Chris McKenna and Erik Sommers.
"Spider-Man: No Way Home" is slated to release in theaters on Dec. 17. It will be the fourth movie in the Marvel Cinematic Universe: Phase Four.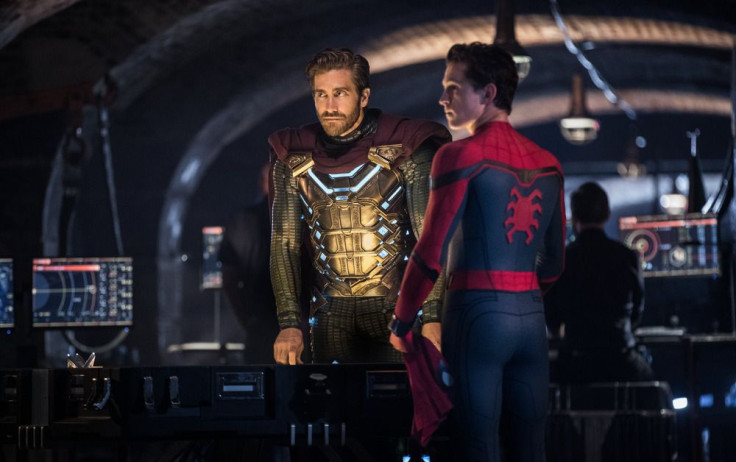 © Copyright IBTimes 2023. All rights reserved.