'Spider-Man' Reboot Cast Update: Asa Butterfield Seen As Front-Runner For Peter Parker Role In Marvel Superhero Film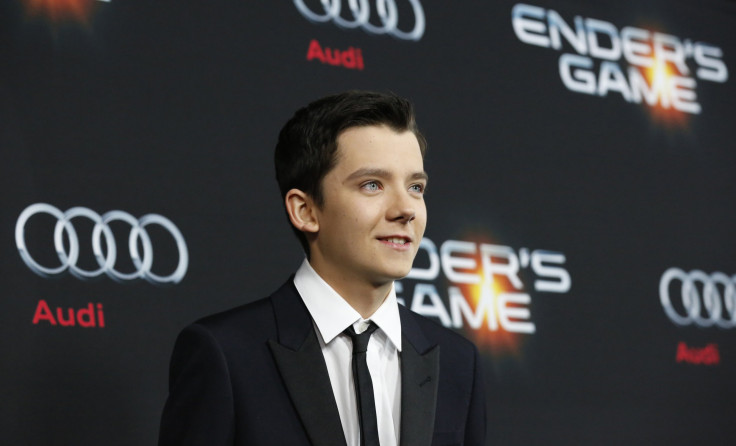 Marvel is all set to reboot "Spider-Man" and the latest buzz suggests that Asa Butterfield could play the web slinger. According to Deadline, "The Boy in the Striped Pyjamas'" actor is being strongly considered for the role.
The actor is reportedly among five who have been shortlisted by the studio and according to sources he is the front-runner for the role. Moreover, fanboy journalist Umberto Gonzalez took to Instagram to break the news of Asa being considered for the role.
"Marvel has found their new spiderman. Its going to be Asa Butterfield folks as Marvel has officially entered into negotiations with Butterfield's rep. Paperwork has not been finalized yet. Once the deal closes expect an official announcement," Umberto wrote in his post.
The "Spider-Man" reboot is scheduled to be released in 2017. Before that, Spidey is also reported to be appearing in an all-hero Marvel film. Meanwhile, Marvel president Kevin Feige recently gave some plot hints about the film. According to him the new Spider-Man will be about Peter Parker in his teenage years.
"We want to play with the Spider-Man in the high school years because there have been five 'Spider-Man' films and so many things from the comic that haven't been done yet," Feige told Collider. He added that the team at Marvel would like to explore other aspects of Spidey.
Reports are also floating in regard to the director for the film. Slashfilm reported that the shortlist of potential directors includes Jonathan Levine Ted Melfi, Jason Moore, Jared Hess, John Francis Daley and Jonathan M. Goldstein.
Confirmation in regard to the actor and director of "Spider-Man" reboot is yet to come. Meanwhile, Marvel is currently riding high on the success of "The Avengers: Age of Ultron." The film topped $875 million within two weeks of its release and has now opened in China to a record of $33.9 million. Marvel hopes to repeat that success with the "Spider-Man" reboot and its upcoming "Ant-Man" film.
To report problems or leave feedback on this article, email: s.singh@ibtimes.com.au.
© Copyright IBTimes 2022. All rights reserved.
FOLLOW MORE IBT NEWS ON THE BELOW CHANNELS