Spirit Airlines Gives Away Free Miles in Exchange for Complaints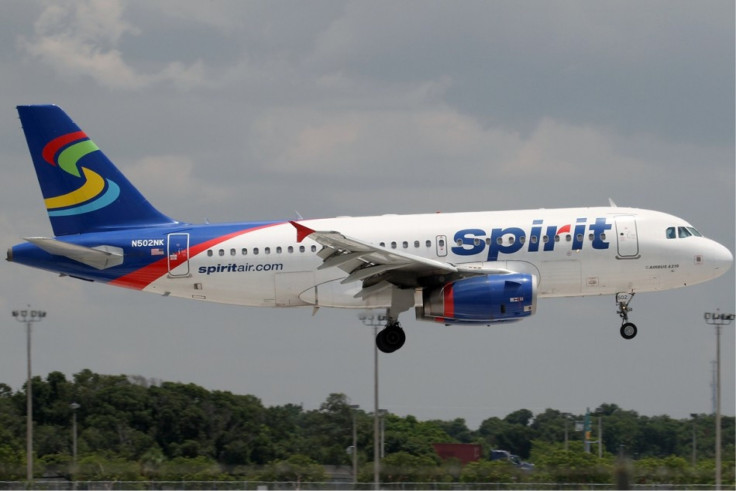 It pays to complain. Spirit Airlines, the Florida-based low-cost carrier, wants you to share your grievances -- and will reward you 8,000 Spirit frequent-flier miles for the favor.
The company's new "Hate Thousand Miles Giveaway" calls for travelers to submit their complaints about flying -- on Spirit or any other airline -- in 140 characters or less at its HateThousandMiles.com website. The campaign is part of an effort by Spirit to revamp its image and educate consumers about its a la carte pricing model, which has often drawn the ire of frustrated fliers.
Spirit is known for its ultra-low fares, but it tacks on "optional charges" for virtually every extra, such as in-flight refreshments and pre-assigned seats, that most passengers have come to expect as included services in the flying experience.
"We do things differently than most other airlines," Spirit spokesperson Paul Berry told International Business Times. "We don't want customers to pay for things they don't need or want. A lot of people love it, but many people are frustrated with the way we fly" because they don't understand the pricing model.
"In exchange for that frustration, we give them a little love and explain why we're different and how we save them money," he said.
The company touts fares that are about 40 percent lower, on average, than other airlines, according to data from the U.S. Department of Transportation.
Berry added that people who book their flights at third-party sites like Expedia or Travelocity are often unaware of Spirit's pricing model, which can contribute to their confusion when they embark on their flights and encounter optional charges.
In order to earn the free miles, consumers must already have or create a FREE SPIRIT frequent-flier account and submit their gripe to the website. Spirit award tickets can be redeemed starting at 10,000 miles for a one-way trip, though Spirit-branded credit-card holders can redeem miles at lower thresholds.
The campaign will end on July 31 or when the airline has given away 1 billion miles, whichever comes first.
© Copyright IBTimes 2023. All rights reserved.
FOLLOW MORE IBT NEWS ON THE BELOW CHANNELS