'Spy X Family' Episode 9 Promo, Spoilers: Yuri Vs Loid
KEY POINTS
"Spy X Family" Episode 9 will air Saturday
The episode will be available on Crunchyroll
The anime is based on Tatsuya Endo's original story
Yuri Briar, Yor's real brother, is turning out to be a real threat to Loid's Operation Strix. The new episode is titled "Show Off How in Love You Are."
The official preview of "Spy X Family" Episode 9 showcases Yuri battling against someone. He is wounded and appears cornered. Meanwhile, Loid and Yor are trying their best to convince Yuri that Loid is not a fake person.
Yuri suspects Loid is hiding something from him and his sister. He wants to uncover his lies. Can Loid prevent Yuri from derailing Operation Strix?
The last episode introduced Yuri, who is a second lieutenant in the State Security Service. The organization was dedicated to internal security and the primary jobs of its agents were to root out spies and keep a check on general civilians.
Yuri was tasked to extract intel about Twilight. He believed people like Twilight could throw the country into chaos. He went on to call the master spy a natural enemy of the State Security Service.
"Ostania's counterintelligence agency and national security bureau conduct spy hunts and keep surveillance on its citizens to maintain peace within the country. They are also called the Secret Police and are feared," read the official synopsis of Episode 8, as per Crunchyroll. "Yor's younger brother Yuri actually belongs to the Secret Police and is hunting down spies while keeping this a secret from Yor and others around him. One day, he suddenly shows up at the Forger residence. The Forgers, who are full of secrets, and Yuri, who has a secret identity, come face to face!"
The cast of the anime includes Atsumi Tanezaki as Anya Forger, Takuya Eguchi as Loid Forger, Saori Hayami as Yor Forger, Hiroyuki Yoshino as Franky Franklin, Kazuhiro Yamaji as Henry Henderson, Yuko Kaida as Sylvia Sherwood, Kensho Ono as Yuri Briar, Umeka Shouji as Camilla, Manaka Iwami as Millie, Mirei Kumagai as Sharon, Shohei Kajikawa as Dominic and Junichi Suwabe as the shop manager of Garden.
"Spy X Family" anime is based on Tatsuya Endo's original work, which was first serialized in Shonen Jump+ magazine by Shueisha. The opening theme of the anime, titled "Mixed Nuts," is performed by Official HiGE DANdism. The closing theme, "Kigeki," is by Gen Hoshino.
"Spy X Family" Episode 9 is scheduled to air next Saturday at 11.30 a.m. ET. The episode will stream on Crunchyroll in Japanese with English subtitles.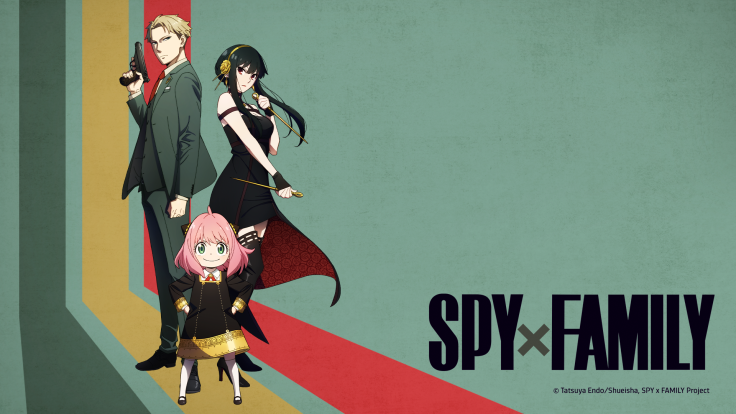 © Copyright IBTimes 2023. All rights reserved.