St. Patrick's Day: How Irish Is Your State? And Where Are The Biggest St. Patrick's Day Parades Being Hosted? [MAPS]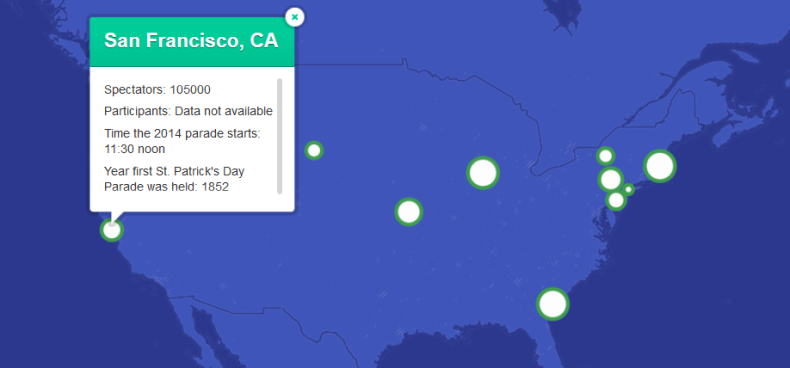 There were 21 million Americans who listed their heritage as primarily Irish in 2012, according to U.S. Census Bureau. And if you include those who identify themselves as Scots-Irish or partially Irish, that number almost doubles.
With a population of just 4.6 million, not even Ireland can lay claim to such a large ethnic Irish population.
Here's a map of the percentage of Irish ancestry people in each U.S. state:
But on St. Patrick's Day, March 17, "everyone's Irish."
Here's a map of the 10 largest St. Patrick's Day parades hosted in the the United States. The area of the bubbles are based on the expected number of marchers and spectators at each parade event. Click on any bubble for more information: