'Stalker' Spoilers: 7 Things To Know Before Oct. 1 Premiere Of New CBS TV Show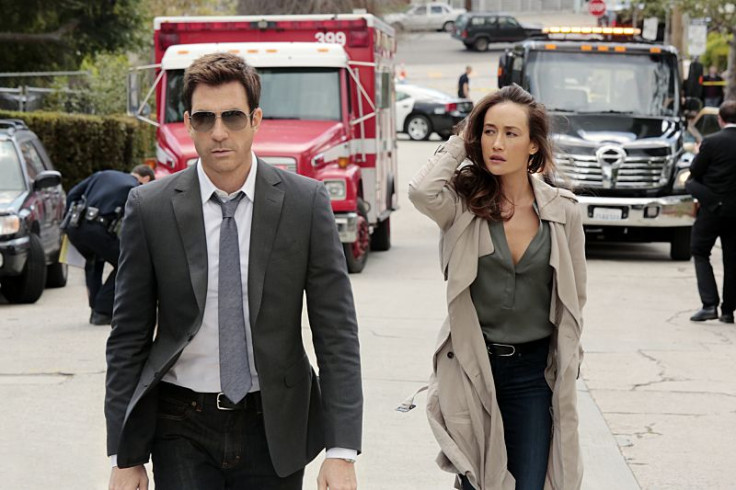 It's pilot season in the world of television and tonight, Wednesday, Oct. 1, the new CBS TV Show "Stalker" will be airing its series premiere at 10 p.m. EDT. Will you be watching the Kevin Williamson drama thriller? If so, here's 7 things you should know about the drama before tuning in:

1. What Is "Stalker" About? The American drama focuses around the storyline of detectives who investigate stalkers incidents, "including voyeurism, cyber harassment and romantic fixation," for the Threat Assessment Unity of the LAPD.

2. What Actors Can I Expect To See In "Stalker"? The show will feature Margaret Quigley, who you best know from "Nikita," as Lieutenant Beth Davis and "American Horror Story" actor Dylan McDermott who will be portraying the role of Detective Jack Larsen. Other famous faces viewers can anticipate to see on "Stalker" is "Pretty Little Liar" actress Torrey DeVitto, AnnaLynne McCord for "90210", Victor Rasuk, Marianna Klaveno and Elisabeth Rohm.

3. What Will Happen In The Pilot? In Episode 1, LAPD's Threat Assessment Unit's Lt. Davis and Det. Larsen will search for a stalker "with an affinity for fire." Beth will also meet an "exasperated college student" who claims his former roommate is "aggressively harassing him."

4. Is "Stalker" Worth Watching? Most critics say no. The new CBS series has provoked a universal outrage regarding the "disgusting" and "misogynistic" plot of the drama. Maureen Ryan of the Huffington Post dubbed "Stalker" as "putrid, badly written crapfest packed with violence against women."

5. Explain…? Within the first five minutes of the pilot's opening scene a woman's car is set on fire -- with her still inside -- all while the stalker watches on in awe. And according to reports, it only becomes more vile as the episode continues.

6. Episode Titles & Air Dates:

Episode 1, "Pilot" (Oct. 1)
Episode 2, "Whatever Happened to Baby James?" (Oct. 8)
Episode 3, "Manhunt" (Oct. 15)
Episode 4, "Phobia"(Oct. 22)

7. Check Out Preview Videos From "Stalker":
Will you be watching the premiere of "Stalker"? Sound off in the comments section below whether or not you'll be tuning into the new CBS series.
© Copyright IBTimes 2023. All rights reserved.