'Star' Season 1 Spoilers: Will Derek Die In 'Saving Face'? Episode 11 Synopsis Teases 'Traumatic Experience'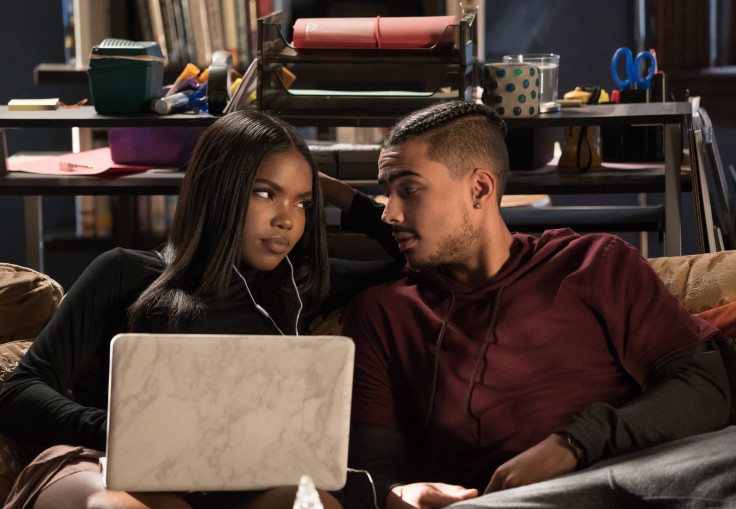 The characters on "Star" Season 1 are schemers who, in the end, want to do the right thing, and it nice to finally see them in a decent place. However, this moment of content won't last very long. Could everyone's happiness be ended by a tragic death?
The episode 11 promo for the Fox series reveals that the car accident Alexandra (Ryan Destiny) and Derek (Quincy Brown) were in may have been worse than it looked. "Rose (Naomi Campbell) shows up to help Alex and Derek in the aftermath of their traumatic experience," the synopsis teases.
On the promo for "Saving Face," Star (Jude Demorest) and Simone (Brittany O'Grady) are seen sitting in the hospital looking worried. The next scene then shows Rose in tears, could she be crying over something terrible that happened to Alexandra?
On the last episode of "Star" Season 1, when Alexandra and Derek were hit by an oncoming vehicle, it looked as if Derek suffered the most damage. The car struck Derek's side while Alexandra sat in the passenger's seat.
The camera mostly focused on Derek, showing blood on the windshield and Derek's hand in between the steering wheel.
As for the arrival of Rose, let's face it, in the past Alexandra's mother has never shown up without an ulterior motive, and it is hard to believe that she has actually come around out of the kindness of her heart. Not to mention she has never approved of Alexandra dating Derek because he is poor.
Rose didn't even want to pay for a lawyer to help Derek during his case in which he was accused of attacking a police officer. The only reason why she paid the Crane's family attorney to help him is because Alexandra agreed to go back home with her.
It's hard to believe that Rose will be helping Derek without plotting once again to get him out of the picture. Both he and Alexandra were absent from the Fox promo, so there is no telling if they will survive long enough to make it to the season finale.
Rose told Alexandra that one day, Derek will break her heart, but now that the car crash has happened, will he cost them their lives?
"Star" Season 1, episode 11, titled "Saving Face," airs on Tuesday at 9 p.m. EST on Fox.
© Copyright IBTimes 2023. All rights reserved.