'Star Trek 3' Actors Chris Pine And Zachary Quinto Rake In Raises In New Contracts For Fourth Movie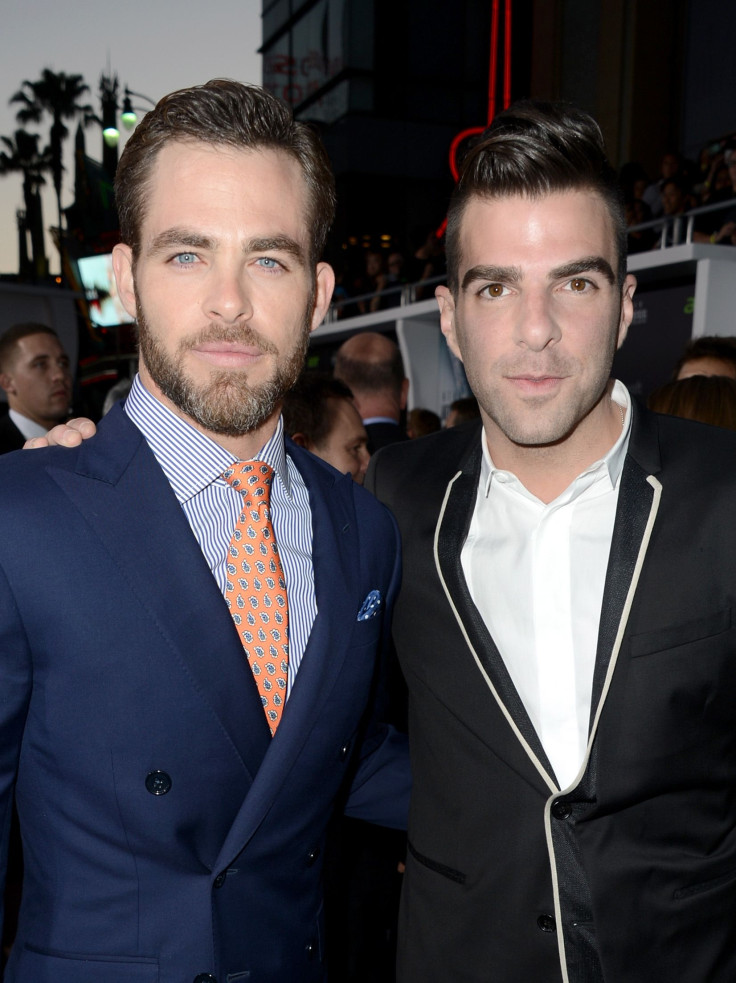 As the cast of "Star Trek 3" suits back up to blast into the final frontier, its lead stars have bankrolled an out-of-this-world amount. The announcement comes days into production on "Star Trek 3," but it could also mean their co-stars have also benefited from a fresh look at their contracts.
According to the Hollywood Reporter, the contract renegotiations have added an estimated $10 million to $15 million to the budget of "Star Trek 3." The stipulations vary, but stars Chris Pine (Kirk) and Zachary Quinto (Spock) got the lion's share of the new earnings. Pine will earn $6 million for his work on the new film, and both he and Quinto are tied into the sequel through financial bonuses should "Star Trek 4" take off.
The Hollywood Reporter also shared the measly amount the newcomer Captain Kirk won for the first film in 2009: a paltry $600,000. The entirety of the USS Enterprise crew, including Pine, Quinto, Zoe Saldana, Simon Pegg, Anton Yelchin, John Cho and Karl Urban, are said to have benefited from the new contracts. For instance, Pine was able to double his pre-agreed contact rate of $3 million for "Star Trek 3." But other major players, including "Guardians of the Galaxy" and "Avatar" star Saldana, have not revealed the details of their new contracts.
Newly minted "Star Trek 3" director Justin Lin told Deadline Hollywood how he wanted to move the rebooted movie series closer to the television show's sense of exploration. "It's all new and fresh," he told the outlet. "The Klingons, Romulans and other species are great, but it's time to go further." He expressed his interest in making the series his own after J.J. Abrams jumped ship for the Millennium Falcon over at "Star Wars."
The sentiment was echoed by star and co-writer Pegg just months prior. "We're hoping to make a 'Star Trek' for today that doesn't forget where it came from," he shared with MTV at Cinema Con. Good thing everyone on team "Star Trek 3" is on the same page!
© Copyright IBTimes 2023. All rights reserved.
FOLLOW MORE IBT NEWS ON THE BELOW CHANNELS