'Star Wars 7' Trailer: George Lucas Finally Reveals His Thoughts On 'The Force Awakens' First Look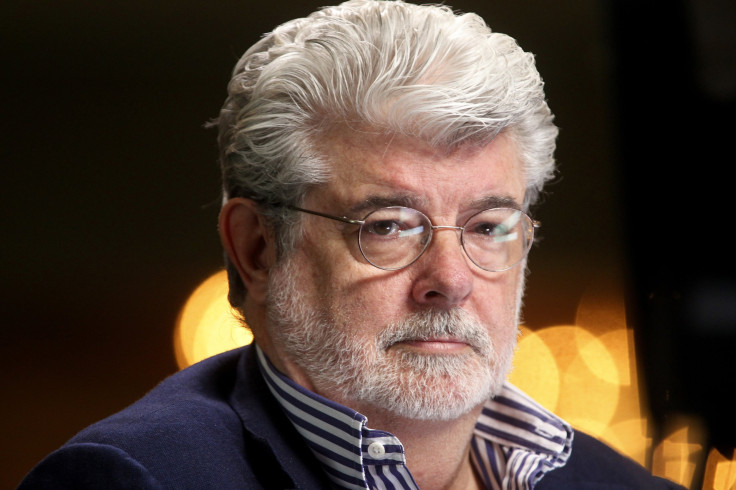 The first trailer for J.J. Abrams' "Star Wars: Episode VII -- The Force Awakens" dropped at the end of November. Despite the film being the extension of George Lucas' creative vision, the 70-year-old filmmaker has only now gotten around to watching the trailer.
The creator of the first six "Star Wars" films sold the rights to the massively popular science fantasy to Disney in 2012. The Mouse House is working on a trilogy, as well as several stand-alone films -- all without Lucas at the helm. Still, the director claims that bitterness isn't what caused him to drag his feet about viewing the trailer.
"I saw the trailer. I saw it in a movie theater because I don't watch movies online," he told Page Six while promoting his upcoming movie, "Strange Magic." Previously Lucas said he hadn't watched the first trailer for "The Force Awakens" because, unlike most of his cadre of "Star Wars" fans, he's opposed to watching anything on the Internet.
"I like going to the movies and watching the whole thing there. I plan to see it when it's released," he previously said of the film. Apparently, after two months, Lucas finally went to see a movie in theaters that was running the trailer. So, what did the father of the beloved "Star Wars" universe think of Abrams' take on his creation?
When asked by the outlet if he enjoyed what he saw, he simply responded, "Yeah, it was intriguing."
While it's not the dissertation that many fans were probably hoping for, it wasn't a condemnation of the first new film in the franchise since "Star Wars: Revenge of the Sith" in 2005. Story-wise, however, the movie is a direct follow-up to Lucas' 1983 classic "Return of the Jedi," meaning his opinion matters a lot.
While Lucas isn't involved with the new trilogy, he's keeping busy with his new animated film. "Strange Magic," produced by Disney, is a musical set in the world of magical fairies. It boasts voice actors such as Alan Cumming, Kristin Chenoweth and Evan Rachel Wood. It hits theaters Friday.
Meanwhile, "Star Wars: The Force Awakens" is scheduled for a Dec. 18 release.
© Copyright IBTimes 2023. All rights reserved.