'Star Wars' Actor Moves From Disney To Netflix With Thriller 'Rebel Ridge'
"Green Room" writer-director Jeremy Saulnier is penning a new Netflix thriller with "Star Wars" star John Boyega attached as the lead protagonist. Coined "Rebel Ridge," Netflix's new feature will be, in the words of Variety, "a high-velocity thriller that explores systematic American injustices through bone-breaking action sequences, suspense and dark humor."
Saulnier's "Green Room" likewise examined various American injustices through tones of dark humor and thrilling suspense. In 2018's "Hold the Dark," starring Jeffrey Wright and Alexander Skarsgård, Saulnier not only acquainted himself with the streaming empire of Netflix but also lent viewers a taste of his incredibly somber, pure and eerily suspenseful filmmaking.
Boyega, who has been busy teasing and hyping "Star Wars" fans for the upcoming close to the Skywalker saga for Disney, is reported to be on board for the upcoming Netflix feature, though no other cast members or even an official premise have been explained for "Rebel Ridge." However, knowing Saulnier, it's best left a secret until the credits roll.
The American filmmaker is well-known for his mind-numbing and blood-bubbling thrillers, as evidenced by such titles as 2007's "Murder Party" and 2013's "Blue Ruin," which was critically acclaimed and still holds a 96% fresh critic rating on Rotten Tomatoes for its surreal embodiment of a revenge story.
With the news of Disney topping its earnings estimates ahead of Disney+, Netflix will have to forge ahead with many more original and exciting pieces of content. Though both streaming platforms may continue to vie for supremacy, Apple TV+ and HBO MAX lay claim, as well. Netflix will have to continue ramping up its features and original shows in order to keep up with its growing number of rivals.
"Rebel Ridge" will be co-produced by Bonneville Pictures, Filmscience, Neil Kopp, Vincent Savino, Anish Savjani, and Saulnier himself. With no word on a release date just yet, much of "Rebel Ridge" remains heavily guarded and shrouded in mystery, though for good reason.
With Boyega's acting, as so exemplified in his portrayal of Finn in the "Star Wars" universe, in addition to Saulnier's writing and direction, it appears that "Rebel Ridge" intends on stealing back the suspense genre with the contemporary thriller.
Catch Boyega in "Star Wars: The Rise of Skywalker" in theaters on Dec. 20.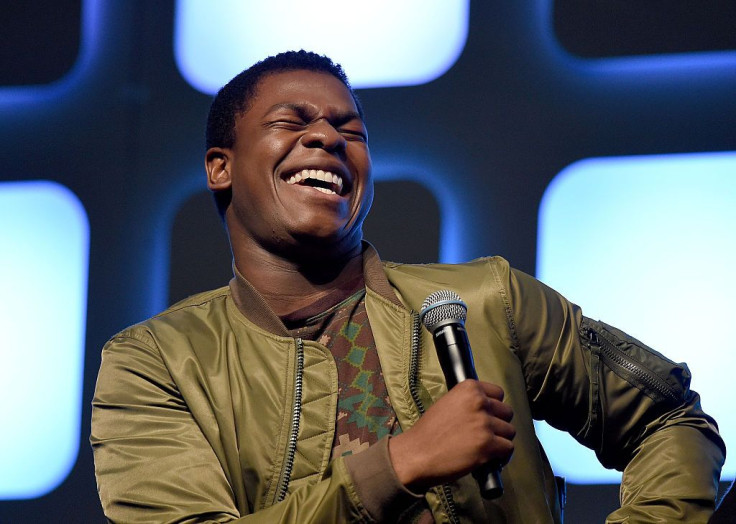 © Copyright IBTimes 2023. All rights reserved.
FOLLOW MORE IBT NEWS ON THE BELOW CHANNELS