'Star Wars: Episode 9' Leak: Name Of Rey's Jungle Planet Revealed
The name of the jungle planet that was featured in the "Star Wars: Episode 9" trailer has been revealed in a new leak. Rey (Daisy Ridley) is confirmed to be on this location, where she will continue to train to be a Jedi Master.
The following article contains spoilers of "Star Wars: Episode 9."
Just as a jungle planet had a crucial Rebel base in "Return of the Jedi," the upcoming film will also spend a lot of time on a forested location where a Resistance base will be located. The trailers of the film have already teased Rey training on this planet.
According to Bespin Bulletin, the name of the jungle planet has been revealed to be Ajan Kloss. The leak comes from pictures of a new "Star Wars" Monopoly game that is yet to be released.
Screens from Ajan Kloss will be featured early on in the film, director JJ Abrams has confirmed. Leia (Carrie Fisher) will be seen training Rey on this jungle planet in "Star Wars: Episode 9."
According to a previous report by Making Star Wars, the scenes related to the jungle planet will be a part of the opening sequence of the upcoming film. The first scene is actually a flash back of Luke Skywalker (Mark Hamill) and Leia training, and it will cut to the future where Rey is seen as the one experiencing the flash back while training under the guidance of Leia.
The other significant planet in the movie is Exogal or Exogul, according to Making Star Wars. This dead planet is where Emperor Palpatine (Ian McDiarmid) will be seen on the verge of death when Kylo Ren (Adam Driver) finds him.
Another important location in "Star Wars: Episode 9" is an ice covered asteroid base of the Resistance. The heroes will have to vacate the base when the First Order attacks, according to a previous leak.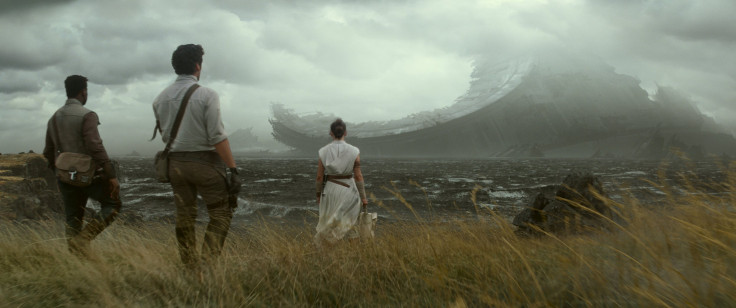 © Copyright IBTimes 2023. All rights reserved.
FOLLOW MORE IBT NEWS ON THE BELOW CHANNELS