'Star Wars: Episode 9' Spoilers: Resistance Bases And Scene Descriptions
There will be two main Resistance bases that will be featured in "Star Wars: Episode 9." Details about the bases and the scene descriptions related to these locations have surfaced online, revealing the full plot of the film.
The following article contains "Star Wars: Episode 9" spoilers.
Just as Cloud City gave the fans a visual spectacle in the original trilogy, the upcoming film will have a Resistance base on an asteroid that should be great to watch on screen. According to Jedi Paxis, who has gotten some of the previous "Star Wars" spoilers right, Finn (John Boyega) and Poe Dameron (Oscar Isaac) will travel to this asteroid base together in the Millennium Falcon.
The two heroes will be joined by a few alien characters. Their mission is to meet an intermediary who relays information from a First Order informant.
The asteroid base is covered in ice. Just as Finn and Poe get the information they need, the First Order attacks the base. This sequence in "Star Wars: Episode 9" should be reminiscent of the Rebels escaping from the planet Hoth.
The other Resistance base featured in the movie is on a jungle planet. Leia (Carrie Fisher) will be on this base for most of the movie, and she will train Rey (Daisy Ridley) here in the ways of the Force. The training sequence from the trailer is from this location.
Finn and Poe will also travel to the jungle Resistance base. General Leia will dispatch the two of them with Rey, Chewbacca (Joonas Suotamo), BB-8, and C-3PO (Anthony Daniels) to meet an old friend to find out where Kylo Ren (Adam Driver) is going in the Unknown Regions of the galaxy.
While Finn seems to be spending a lot of time with Poe in "Star Wars: Episode 9," a report by Making Star Wars revealed that he will also be spending time with the new character Jannah (Naomi Ackie). The two characters could be siblings, but there is no confirmation about that yet.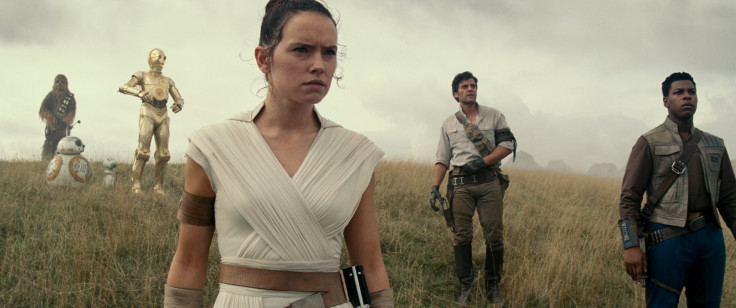 © Copyright IBTimes 2023. All rights reserved.
FOLLOW MORE IBT NEWS ON THE BELOW CHANNELS