'Star Wars: Episode 9': When Will Next Trailer Be Released?
The next trailer of "Star Wars: Episode 9" is reportedly ready, and it will be released soon. A release date hasn't yet been announced, but it is expected that the fans will get to see the video by next month.
According to Bespin Bulletin, there reports claiming that the second trailer of the upcoming JJ Abrams film is attached to "Maleficent: Mistress of Evil," which will be released on Oct. 18. However, this is unlikely, given what Disney and Lucasfilm have done in the past.
The second trailer of the first two films in the sequel trilogy were released during the highly watched "Monday Night Football" event. This tradition is expected to continue, which means that the fans will definitely get to see new footage of the movie next month.
Oct. 14th is being seen as the possible release date for the trailer. Abrams and his team have already put together the video they want to show the fans, and according to the British Board of Film Classification, it is 2 minutes and 16 seconds long.
The "Star Wars: Episode 9" video has been rated and it is being referred to as "Trailer C." After the fans saw the first look video that was released back in April, which also revealed the title for the first time, a second video was released at the D23 event.
The D23 video put together scenes from all three trilogies to emphasize that the upcoming film will mark the end of this long Skywalker journey. The video was not a trailer, even though it did contain some additional footage.
With the next "Star Wars: Episode 9" trailer, Disney will start actively promoting the film ahead of the film's release date, Screen Rant reported. The movie will hit theaters around the globe on Dec. 20.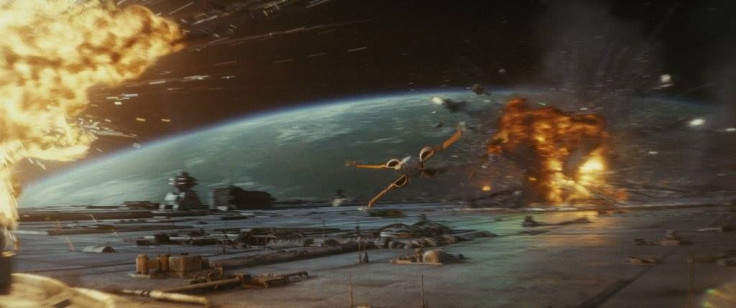 © Copyright IBTimes 2023. All rights reserved.